Austin serial bomber kills himself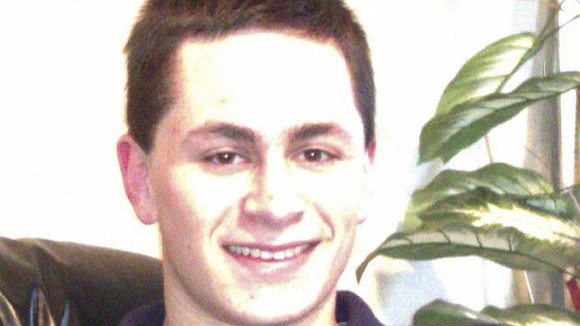 America is now adding the name Mark Anthony Conditt to the list of the most heinous criminals in U.S. history. The 23-year-old is the suspect believed to be responsible for several bombings in Austin, Texas. He reportedly killed himself Wednesday in an explosion inside his car.
The bomb detonated on Interstate 35 in Round Rock, Texas, just north of Austin. Conditt caused fear and mayhem in the Lone Star State when five bombs were detonated over a three-week period, killing two people and injuring five.
Although the suspect is now dead, police say that there could still be bombs that have yet to detonate.
"We don't know where this suspect has spent his last 24 hours, and therefore we still need to remain vigilant to ensure that no other packages or devices have been left throughout the community," Austin Police Chief Brian Manley said.
The first bomb exploded March 2, killing 29-year-old Anthony Stephan House, the second March 12, killing 17-year-old Draylen Mason, the third, also March 12, injuring 75-year-old Esperanza Herrera, and a fourth March 18, injuring a 22-year-old man and a 23-year-old man.
The fifth bombing occurred Tuesday at a FedEx Ground facility in Schertz, Texas, leaving one employee injured. Another package suspected to contain a bomb was found at another FedEx facility in Austin. Both packages were sent from the same address.
Police and officials in Austin believed the serial bombings were part of a hate crime. The first three victims of the bombings were Black and Latino. Suspicion was so high that Austin NAACP President Nelson Linder warned Black residents not to open unexpected packages.
Conditt is being described by police as a "skilled bomb maker." Family members were shocked upon hearing the news that he was the suspect. He was home-schooled and attended college but didn't graduate.
"He's from a family that is so tight, that works so hard to raise their children correctly," Conditt's grandmother Mary told the media. "It's just horrible."
At the time of his death, Conditt was hiding out in a hotel. Police are investigating whether Conditt had any accomplices. Law enforcement obtained his internet IP address through a federal search warrant to look at his Google search history. He was identified from security footage from a FedEx store.
Police are still trying to figure out a motive for the bombings.