Cosmopolitan Review: March 22 - March 28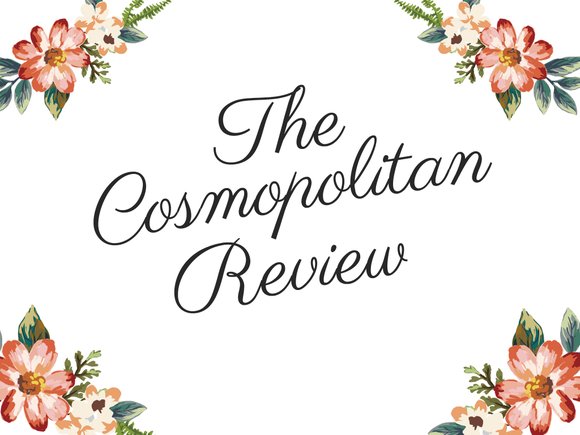 Still waiting to thaw out? Between the spring equinox, daylight saving time and exiting the last of the zodiac signs, Pisces, and entering into Aries, warmer weather can't be far behind. I tried as hard as I could to fight off a cold, much less the flu, but finally had to succumb. With both Charles and Julia bogged down with colds, what's a mom to do? Hot ginger tea with lemon and honey, plenty of chicken soup and orange juice—it's my remedy for everything. Plenty of tissues, peppermints to suck on and rest—what else can you ask for?
If spring is on the way, then you know what that means. It's time for spring cleaning. Armed with trash bags to throw away, give away, get rid of the old and make room for the new is really the best elixir. There is really something cathartic about moving furniture around, emptying out closets and drawers and getting rid of the clutter. Evidently, the Bronx isn't the scary place it once was. The downtown art crowd gathered at the Lehman College Art Gallery Museum for an opening reception for their current exhibit, "Tick Tock: Time in Contemporary Art." 
Although no one we know was there, if you know what I mean, in attendance was Peter Rockefeller. A Rockefeller in the Bronx! Wow, times have changed. As if that wasn't enough, the after reception was held in Harlem at The Cecil. I am not sure about the significance of it all. I will leave it up to your imagination. After all, isn't that what art is all about?
Cipriani 55 Wall Street was all aglow and decorated with table favors of children's books for guests to take home as Literacy Partners hosted their annual Evening of Readings & Gala Dinner Dance. More than $1million was raised to further the Partners' mission to end illiteracy "one adult at a time."
Literacy Partners was conceived 45 years ago with a mission to provide critical literacy services to adults. To date, more than 25,000 New York City adults and their families have been assisted in their struggle with what so many take for granted—the ability to read and write. Continuing in their efforts, the organization now takes a dual-generation approach to education and has begun to focus on parents of young children. Classes throughout the city are free, and parents are encouraged to improve their reading, writing and English skills while learning more about child development to boost their children's early learning and school readiness. At last count, more than 2 million adult New Yorkers are still struggling to read and write English at an eighth-grade level. Proceeds from the gala will benefit Literacy Partners in expanding its high-quality, community-based literacy programs so that adults are empowered to reach their full potential as individuals, parents and citizens.
Also reading and wanting others to do the same is Academy Award winning actress Viola Davis, who has written the book, "Corduroy Takes a Bow." It is a follow-up to the book "Corduroy," by Don Freeman, which was published in 1968. The first book told the story of a teddy bear in search of a missing button. In Davis' version, the Corduroy will be going to the theater for the first time. Davis delighted in writing the sequel. In a statement to People magazine, Davis stated, "When I was a little girl, it wasn't often that I found myself reflected in the pages of a book. 'Corduroy' was an exception, and I adored flipping through it. To be able to introduce a new generation, including my daughter, to this character that was so special to me in my childhood is an incredible honor." The book will be released in September 2018.