Newark Mayor Ras Baraka delivers State of the City address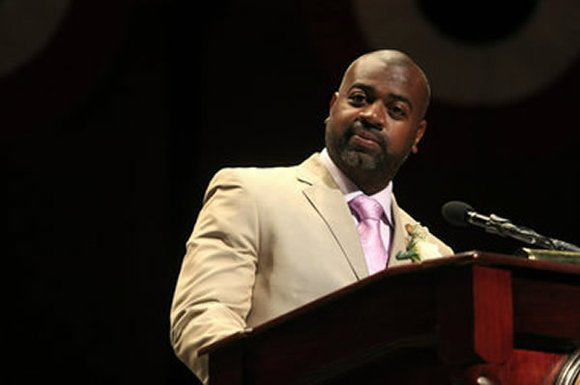 Newark's lower crime rate, expanding the tech hub, lower unemployment and the possibility of Amazon coming are just a few of the items Newark Mayor Ras Baraka highlighted during his State of the City address Tuesday.
Baraka delivered the speech at the Victoria Theater of New Jersey Performing Arts Center to a crowd of approximately 1,000 in what could be his final State of the City address if he is not re-elected in May.
The event also was a chance for Baraka to speak to voters about his record, highlighting the accomplishments of his administration, particularly in public safety, jobs, education and affordable housing.
"Four years ago, if you watched television, listened to the radio, read the newspaper or social media, you would have seen a bleak and negative narrative that was forced upon us and shaped the way people around the country viewed our great city," he said. "It was so pervasive that some of us believed it, too, and it ripened into cynicism and recklessness. Not all of it was true of course, but it began to take hold."
Baraka said crime is at its lowest level in Newark in 50 years. The city has regained local control of public schools, improved police community relations and made Amazon's shortlist for its second headquarters, which could bring 50,000 direct jobs and up to 100,000 additional jobs.