Armory hosting 18th Annual FIRST NYC Robotics Competition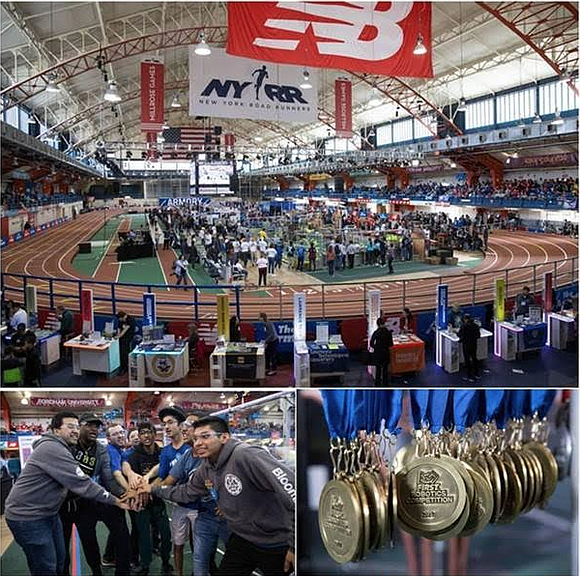 The Armory New Balance Track & Field Center in Washington Heights is transforming into a technology and engineering laboratory for high school students when it hosts the FIRST NYC Robotics Competition, April 6 to April 8.
Most of the 51 high school teams competing in the three-day event represent the New York City area. Included in the mix are three all-girl teams from New York City and six international teams, including representatives from Turkey, the United Kingdom, Brazil and China. Each team will compete to advance to the FIRST Championship in Detroit, April 26 to April 28.
Leading up to the regionals, high schools and clubs participated in a six-week "build period," getting their robots ready for competition at The Armory. FIRST POWER UPSM, the 2018 FIRST Robotics Competition game, finds teams trapped in an 8-bit video game, with robots using "power cubes" to ultimately defeat "the boss," all played on a 60-feet x 30-feet field.
Students are also eligible to earn scholarships, with more than $60 million available nationally. A scholarship program is administered through FIRST, and there will be numerous colleges and universities participating at The Armory, including Boston University, CUNY, Stevens University, Syracuse and Yale.