Black marchers see gun violence differently
ALEXA SPENCER Howard University News Service | 3/29/2018, midnight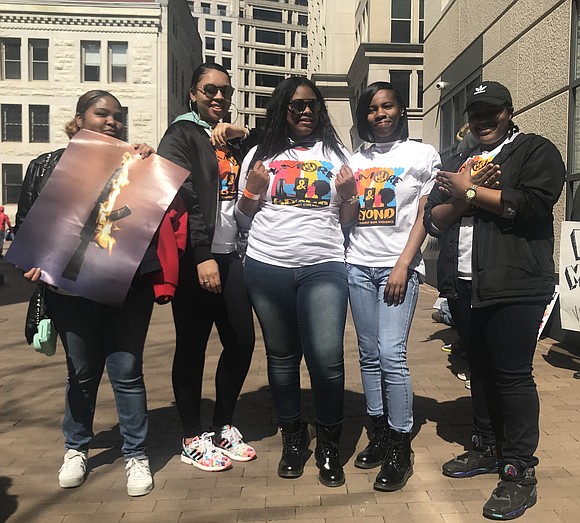 Standing at his mother's hip, 5-year-old Bryson expressed his feelings.
"I feel like people have to stop the violence," he said, "because people are getting hurt."
Garner-Barry said she wanted to see the removal of guns from the streets and heightened security in school.
"I want Congress to know that we do control the vote, and that we take these issues seriously," she said, "and I want the NRA to be dismissed altogether,"
Nia Smith, 21, a graduating senior film production major at Howard University from Chicago was also at the march. 
Chicago had the highest number of murders two years in a row. In 2016, 771 were killed. The number declined to 650 murdered in 2017 but was still higher than the number of murders in Los Angeles and New York City combined.
"Gun violence has always been a part of my life," Smith said. "I have had family members that I've lost to gun violence."
Although the march addressed gun violence, including some speakers who talked about gun violence against African-American men and women, she said she felt as though certain forms of gun violence, such as police brutality, were overlooked by protesters because of class and race.
"They fail to see that gun violence is gun violence, period ... the police and the perpetrators of the classroom shootings," Smith said.
To fully combat the issue, there must be support across racial lines, she said.
"I don't think they should be separated," she said. "I think white people should march the way they marched today for the Black Lives Matter movement. They all died the same way. They all died by a bullet."