Community Calendar: March 29 - April 4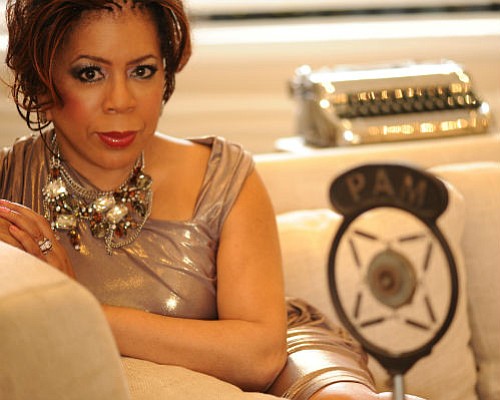 Greetings! Estimates are emerging showing more than a million people turned out for March for Our Lives protest-events around the USA. Nearly a million are being calculated through official crown estimates provided by city administrators and police departments around the country. More than 200,000 marchers were at the largest demonstration in Washington, D.C., with another 175,000 right here in the streets of NYC.
Millennials of the USA took their place in history, making their voices heard loud and clear against guns and violence across America. Among the highlights were performances from violence-torn Chicago icons, Jennifer Hudson and Common. The still talked about cross-generation moment came when Yolanda Rene King took the national stage, quoting her grandfather, Dr. Martin Luther King Jr., delivering the message "Enough Is Enough."
Former President Barack Obama tweeted, "Michelle and I are so inspired by all the young people who made today's marches happen. Keep at it. You're leading us forward. Nothing can stand in the way of millions of voices calling for change."
April 4 will mark the death anniversaries of Adam Clayton Powell Jr., who passed in 1972, and the Rev. Dr. Martin Luther King Jr., who passed in 1968 (see TV and Community).
THEATER
"Chicago," the Tony Award-winning, record-breaking hit musical recently celebrating its 21st anniversary on Broadway, welcomes legendary singer-songwriter Valerie Simpson, making her Broadway debut in the role of Matron "Mama" Morton, at the Ambassador Theatre, 219 W. 49th St. For show information and tickets, call 212-239-6200 or visit telecharge.com.
"The Wiz" is an Afro-futuristic funky musical take on L. Frank Baum's "The Wizard of Oz," winner of seven Tony Awards in 1975, including Best Musical. Embark on this "Oz-some" adventure, featuring Bad Boy recording artist Robert Curry of Day26 as the Tin Man. Part of the New York Black Arts Festival. Saturday, March 31, at 3 p.m. and 7 p.m. Auditorium at Columbia-Secondary Schools, 425 W. 123rd St., New York, N.Y. For information, visit newyorkblackartsfestival.org.
"Sistas: The Musical," St. Luke's Theatre, 308 W. 46th St. (between Eighth and Ninth avenues), New York, N.Y. Now through June 24, 2018. For information, call 212-239-6200 or visit telecharge.com.
"An Adam Experiment" offers a glimpse into the life of Adam Clayton Powell Jr., historical icon who fought for social justice and equality during the Civil Rights Movement while also wrestling with his own demons. Billie Holiday Theatre,1368 Fulton St., Brooklyn, N.Y. For tickets, call 718-636-6995 or visit thebillieholiday.org.
"Subway Story (A shooting)," final installment of the GUNPLAYS series, written and directed by William Electric Black. Theater for The New City, 155 First Ave. (at 10th Street). For information, visit theaterforthenewcity.net.
"Hamilton," Lin-Manuel
Miranda's biographical musical on founding father Alexander Hamilton is a rhythm-and-rhyme intervention for American iconography and ideology. The Public Theater, 425 Lafayette Street, New York, N.Y. Visit publictheater.org/Hamilton.
MUSIC
Maze, featuring Frankie Beverly, Thursday, March 29, at 8 p.m., B.B. King Blues Club & Grill, 237 W. 42nd St., New York, N.Y.
The legendary Roy Ayers in a rare appearance Wednesday, April 11, at the Blue Note, 131 W. Third St. Shows 8:30 p.m. and 10:30 p.m. Visit bluenote.net.