Most popular tourist attractions in every state (Part 1)
MEGAN PINCKNEY | 3/29/2018, 2:44 p.m.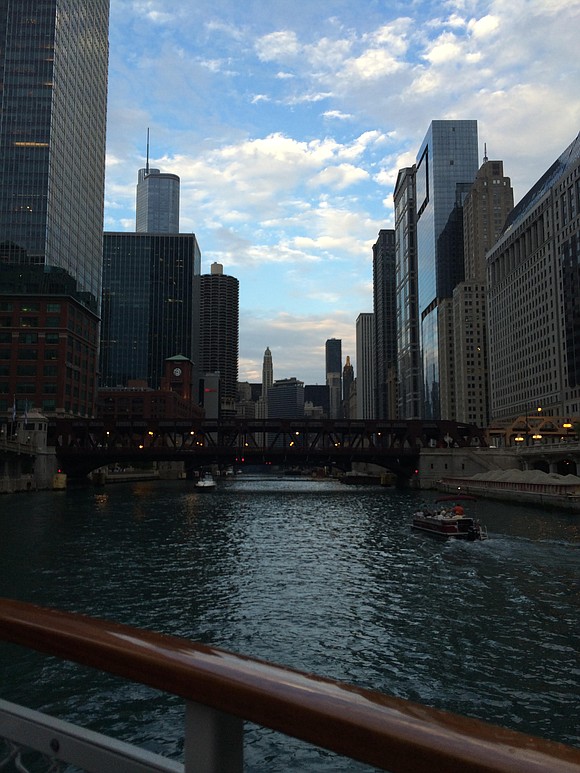 It's officially spring, which means many of you are probably preparing to take a little trip with family and friends in honor of spring break. Before you leave, take a second to find out which tourist attraction is the most popular in the state you'll be visiting, and then add it to your itinerary! TripAdvisor has compiled a list of the most popular attractions in every state with the data they've collected from their site's attraction, tour and activities booking from 2017.
Note: The asterisk (*) denotes the seven states that did not have enough data for TripAdvisor to analyze, so TripAdvisor's highest-rated thing to do is listed instead.
If a website is not listed, it can be booked on the TripAdvisor website.
Alabama
Tour of Mobile—This hilarious yet informative adventure by Gulf Cost Ducks covers more than 3,000 years of local tales from a Triple-Splash Duck Boat. Tickets start at $29 and the tour lasts 70 minutes. http://gulfcoastducks.com/
Alaska
Kenai Fjords Wildlife Cruise-—Spend five hours cruising the calm Resurrection Bay and more than 50 miles of sea around Kenai Fjords National Park with a park ranger, viewing wildlife such as whales, sea otters, sea lions, puffins and more. Tickets start at $98. https://majormarine.com/
Arizona
Sedona-Grand Canyon Day Trip—Although the Grand Canyon is by far Arizona's most visited site, seeing the vast landmark on your own can leave plenty of gaps in your experience. Instead, leave the driving and logistics to a local, informative guide while you take in knowledge and enjoy the breathtaking views. Tickets start just under $180.
Arkansas*
Crystal Bridges Museum of American Art—The Bentonville, Ark., museum is an artfully crafted structure that features American art from the colonial era until the contemporary period. Now thorough April 23, the exhibition "Soul of a Nation: Art in the Age of Black Power" is on display. General admission is free. https://crystalbridges.org
California
USS Midway Museum—California's hottest attraction is the longest-serving U.S. aircraft carrier of the 20th century, now docked in San Diego. The museum includes extensive galleries, holds 30 restored military aircrafts and spans 10 acres of exhibits and displays. Tickets start at $21. https://www.midway.org/
Colorado
Denver Mountain Parks—This tour allows you to view both the City of Denver and the surrounding Rocky Mountains in just one day. It includes stops at Red Rocks Park, Bear Creek Canyon and City Park. Tickets start at $90. https://www.grayline.com/tours/denver/
Connecticut
Mystic Seaport—As the country's largest maritime museum, Mystic Seaport's exhibits include four National Historic Landmark vessels and hundreds of other historic watercrafts over 19 acres on the Mystic River. Tickets start at $29. https://www.mysticseaport.org
Delaware
Cape Water Tours and Taxi—This tour cruises north into the Delaware Bay, where you'll see one of the most historic lighthouses on the Eastern Shore. Tickets start at $27. https://www.capewatertaxi.com
District of Columbia
The Big Bus: Hop-on Hop-off Tour—Discover the nation's capital on an open-top sightseeing bus. Explore 40 different iconic landmarks, including Capitol Hill, the Lincoln Memorial and the Washington Monument at your own pace. Tickets start at $49. https://www.bigbustours.com/en/washington-dc/