Organizations hold rally against CCRB ruling in Newark
CYRIL JOSH BARKER | 3/29/2018, 10:24 a.m.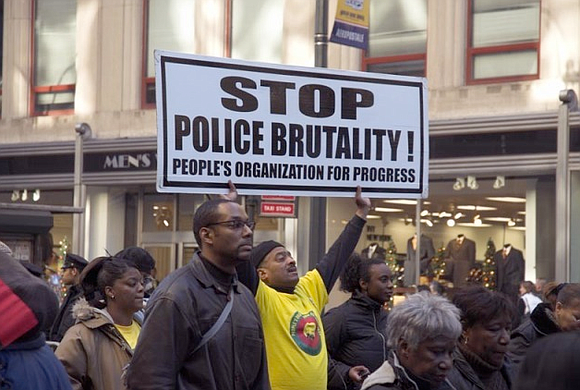 Several social justice organizations came together to participate in a rally condemning a judge's ruling against Newark's new Civilian Review Board Wednesday.
Taking place at Newark City Hall the organizations included the People's Organization for Progress, the ACLU of New Jersey, the Newark Chapter of the NAACP.
Two weeks ago, Judge Donald Kessler ruled against empowering Newark's new CCRB on the grounds that it must be empowered by state attorney general guidelines and not simultaneously investigate Internal Affairs of the Newark Police Department.
The case was brought by the Fraternal Order of Police against the City of Newark immediately after Newark's City Council unanimously voted to have a new CCRB. The city said that it will appeal the judge's order and talk with the state attorney general about revising guidelines.
"Police violence is one of the oldest and ugliest revisited historical trauma haunting our community," said Newark Anti-Violence Coalition Chair Keesha Eure. "This review board is a real chance to stop the ongoing abuse from these quarters. That judge's ruling is on the wrong side of history."