Report: NYC teachers aren't prepared to be culturally responsive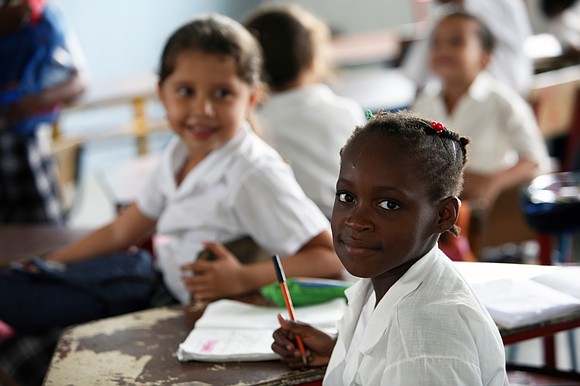 With America's racist underbelly exposed under the Donald Trump presidency, classrooms have become another battleground for the nation's soul. Race-based incidents in schools and active re-segregation attempts for some school districts come amid a media and political landscape where these issues have made it to the top of the executive branch.
Within that framework, teachers are expected to teach kids and have the knowledge and the tools to respond to issues of race, ethnicity and identity in the classroom. New York City school teachers need more help in that realm, according to a report from the NYU Metropolitan Center for Equity and the Transformation of Schools (NYU Metro Center).
Titled "Is NYC Preparing Teachers to Be Culturally Responsive?," the report, authored by Jahque Bryan-Gooden and Megan Hester, surveyed 382 local public school teachers and identified how willing and capable they were of raising and responding to issues to race, ethnicity and identity in the classroom and how willing they were to adopt the ability to do so while expanding their teaching capacities.
The report also included information from University of Pittsburgh's Dr. H. Richard Milner's national survey on the topic and a survey from the Education Week Research Center.
According to the report, 89 percent of teachers responded "agree/strongly agree" that race and ethnicity issues are relevant to their students' educational experiences, and 93 percent of them would be willing to modify their lessons to connect with students from different racial and ethnic backgrounds.
The AmNews asked one of the report's authors if the teachers' willingness to learn was lip service.
"I think it's genuine; yes, our eyebrows were raised when we noticed that teachers rated themselves higher than their colleagues when asked how prepared they are to intervene in conflicts that arise due to race and ethnic tensions," said Bryan-Gooden. "But that's common human behavior. It's called the halo effect. People are more likely to want to rate and perceive themselves more favorably than others, for the purpose of outshining others. But aside from that, what do teachers gain from falsely claiming they're interested in modifying their teaching approach and attending professional development?" Bryan-Gooden also said that white teachers at nonwhite schools have a special responsibility.
"It also says something when even respondents affiliated with affinity groups are saying things like, 'Race cannot be ignored in the teaching of U.S. history or economics. Full stop,'" Bryan-Gooden said. "Also, 'As a white educator in a majority nonwhite school it would be irresponsible to not modify the curriculum to connect with and address my students' backgrounds and lived experiences.'"
The report showed that 87 percent of teachers "agree/strongly agree" that it's a teacher's responsibility to help students develop the skills to understand, analyze and respond to race and ethnicity issues. Seventy percent of respondents said that the Common Core framework could incorporate race and ethnicity into the curriculum.
One Manhattan middle school science teacher told the authors of the report, "I would like to do this but have never received any support or training on how to modify the science lessons to connect with students' racial and ethnic backgrounds. I'm not even sure what that would look like and if it would be possible to do on a daily basis."