Attorneys make new bid for Mumia's freedom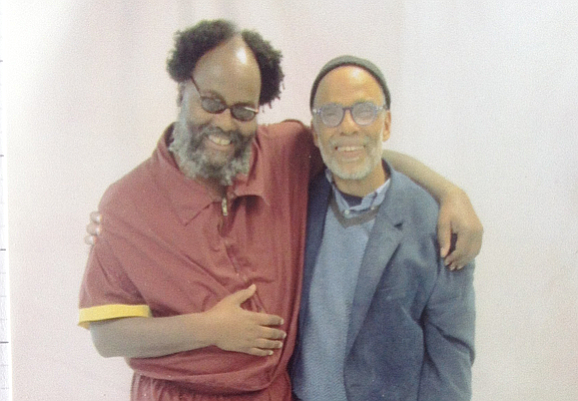 This Monday morning, repeated chants of "Free Mumia now!" and "Mumia is innocent!" reverberated outside Philadelphia's Criminal Justice Center while attorneys debated inside about a constitutional challenge during a post-conviction evidentiary hearing. The main theme was whether Mumia Abu-Jamal's rights were violated when State Supreme Court Justice Ronald Castille refused to recuse himself from reviewing Abu-Jamal's appeals after previously serving on a prosecution team that won his conviction—thus, negating his right to impartiality.
"The only way to get justice is to shine the light on the injustice, and that's what we've been doing for the longest," explained MOVE's minister of confrontation, Sister Pam Africa. "And we're hoping that he gets a chance at another hearing that ultimately will lead to his release."
On April 24, 2017, Philadelphia Court of Common Pleas Judge Leon Tucker ordered the district attorney to release all court documents so Abu-Jamal's attorneys can present their arguments. Monday, April 30, was "when the DA's time is up for identifying the files."
"A sentence of life imprisonment without the possibility of parole is a sentence of slow death," Africa maintains. "And hopefully we'll be able to get the evidence in, because there's a lot of things that happened throughout his trial. People are saying 'a retrial,' but Mumia never had a trial. When you have a trial, evidence from both sides is presented to a jury, but they never had all the evidence from the very beginning."
Abu-Jamal's attorneys are seeking to have his conviction vacated and a new trial implemented to present previously undisclosed evidence that they contend proves he is factually innocent, arguing that his conviction was the result of police, prosecutorial and judicial misconduct. They cited the 2016 Williams v. Pennsylvania case, saying that there was a conflict of interest when Pennsylvania Supreme Court Justice Ronald Castille denied Abu-Jamal's appeals from 1998 to 2014.
Abu-Jamal's lawyers, Judith Ritter and Samuel Spital, said Castille, as DA, was trying to speed up the execution, and that he wrote a memorandum suggesting as much. That document was to be presented Monday, but Assistant DA Tracey Kavanagh, supervisor of the DA's Post Conviction Relief Unit, told Tucker it still hasn't been found.
Tucker also instructed the DA's office to ask Castille if he has the document in his possession.
"I think to myself, 37 years of all I've done to try to keep this murderer behind bars and it comes down to this?" widow Maureen Faulkner said Monday.
Johanna Fernandez of the Campaign to Bring Mumia Home said, "We have arrived at a very exciting place in the case of Mumia. It's a moment we've been waiting for, which hasn't been realistic to us for a very long time, and that is the possibility of opening up his case again, which could lead to his lease on freedom."
Tucker made no ruling Monday and adjourned the hearing until Aug. 30.
For information, visit www.mobilization4Mumia.com or freemumia.com.