Justice delayed is justice denied
ABDUL HAFEEZ MUHAMMAD | 5/3/2018, 3:42 p.m.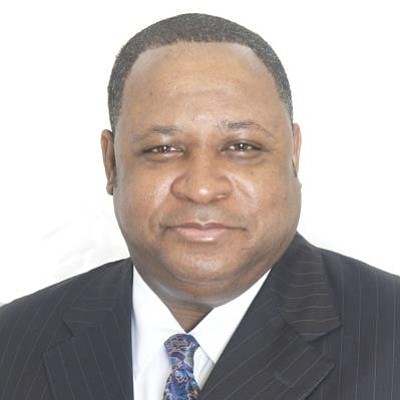 In a world where death is ever present, we should never hear of one so horrific and heinous as the beating and dismemberment of our sister, our daughter and one whom belonged to God, Brandy Odom.
Upon hearing of her tragedy, I was moved to anger toward the person or persons responsible for such bitter vitriol toward a fellow human being, and even greater in another respect, a woman. I make this statement because we live in a world where women and girls aren't given the respect and protection they well deserve and must have.
What conditions are justifiable to do such a thing to a person and have no consideration for her mother, father, children, siblings, nieces and nephews and her community at large. No consideration for her plans for the future. There is no justification! This gruesome act must receive swift justice, because justice delayed, is justice denied.
I read that Brandy's mother, Nicole Odom, didn't feel that the NYPD was doing enough in the beginning to apprehend the person or persons responsible. However, Monday evening at Canarsie Park on Seaview Avenue and 86th Street, Nicole Odom stated that she felt that now the police are doing much more with regards to a swift and timely investigation.
We thank Brooklyn Borough President Eric Adams for the sacrifice of his personal funds of $1,000 toward a reward and using the weight of his office to foster a timely investigation for our beautiful Black queen and sister. Our brother and activist Tony Herbert was on the scene to represent, engage and help the family and community through this painful period.
We the members of the Nation of Islam from Muhammad Mosque No.7 NYC, Harlem, Brooklyn, Queens, Bronx, Staten Island and the surrounding counties of Nassau, Suffolk and Westchester support the mother, the grandmother and all family members during this time of bereavement. As we prayed with Nicole and spoke with the many women and girls that attended the ribbon ceremony for Brandy Odom, we gave them by the grace of God hope and faith for the future.
We are watching and intend to work with the borough president, clergy and community leaders to ensure that all law enforcement officials involved in this case will give justice to our beloved and beautiful sister, Brandy Odom, the justice she deserves "regardless of creed or color or class." That is want we the Muslims want!
Abdul Hafeez Muhammad serves as the East Coast Representative of the Honorable Minister Louis Farrakhan and the Student Regional Minister of Muhammad Mosque No.7, NYC.