Labor leaders, elected officials talk May Day in the Trump age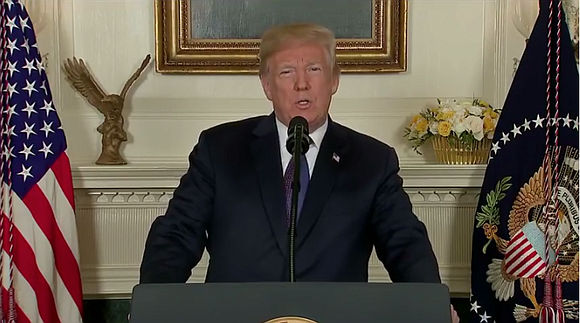 Union leaders, members and pro-union activists celebrated May Day this week and pontificated on the power of organized labor. However, in the age of President Donald Trump, unions are under attack.
"Every May Day we celebrate the major wins of the labor movement—the eight-hour week, work safety protections, child labor laws—and we recommit ourselves to fight for human dignity in the workplace and out on the streets," said Hector Figueroa, president of 32BJ SEIU, in a statement. "There's no dignity in separating parents from her children or forcing families to leave the communities that they have helped to create."
Several months ago, the U.S. Supreme Court heard oral argument in Janus v. AFSME Council 31, which involves Mark Janus legally challenging being forced to pay union dues for public-sector unions. Jauns believes it violates his First Amendment rights. Organizations such as the National Right to Work Foundation and the Liberty Justice Center are bankrolling Janus' case.
Labor activists, union leaders and elected officials have called this case a blatant attack of public-sector workers' ability to organize. Currently, all union-represented public sector workers have to pay dues. Michael Mulgrew, president of the United Federation of Teachers, said that the bargaining power of organized labor gives workers a foundation to prosper.
"We see what happens when teachers and public sector employees band together in West Virginia, Oklahoma, Kentucky and Arizona to say they aren't going to sit by and watch their schools and communities starved for funds," said Mulgrew in a statement. "We see working families coming together in states like Michigan and Wisconsin, where rightwing activists and politicians have sought to undermine public sector unions."
William L. Messenger, staff attorney for the National Right to Work Foundation, wants the 1977 case of Abood v. Detroit Board of Education overruled to help his client's case. With Abood, the Supreme Court ruled that workers were allowed to opt out of union membership but still had to pay union dues. Recently, New York State Gov. Andrew Cuomo signed legislation to increase access to and protect union membership in the state in anticipation of the court ruling against unions in the Janus v. AFSCME case.
New York Working Families Party Director Bill Lipton commented, "May Day is about solidarity, and now as much as ever, solidarity must be our watchword. In Trump's America, all working families are under attack, especially immigrants and people of color. But what gives us hope is that people are organizing to fight back in record numbers, too, from fast food workers to airport workers to teachers, as well as people fighting for immigrants' rights, for an end to biased policing and mass incarceration and for climate justice. In order to succeed, we all need each other."
DC 37 Executive Director Henry Garrido added that this May Day is a reminder to not forget that the fight is still ongoing.
"On this day of worldwide recognition and celebration of worker solidarity, we in the labor movement stand together and renew our commitment to the fight for workers' rights and human rights and civil rights," Garrido said in a statement. "We must never forget that this nation was built on the backs of working families, immigrants and the poor."
He concluded, "And at this perilous moment in history, with so much of what's been gained now at risk, we call upon our sisters and brothers to go to the polls this November to help rebuild a U.S. Congress that supports our rights, our interests, our families."