Lucasfilm hires first Black woman director for 'Star Wars: Episode IX'
JORDANNAH ELIZABETH | 5/3/2018, 3:21 p.m.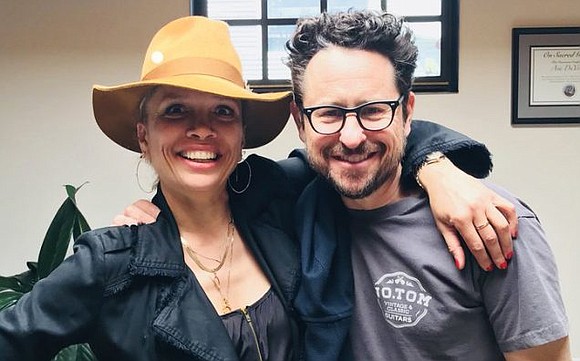 A very special announcement has been reported detailing the hiring of the first Black female director at Lucasfilm. Lucasfilm is the creator of the "Star Wars" movie franchise and George Lucas' film company. Lucasfilm has just taken an inclusive step to hire a Black woman, Victoria Mahoney, to direct "Star Wars: Episode IX" Second Unit. A second unit is a team of filmmakers that films shots or sequences of a production that are separate from the main or first unit. The second unit director will work at the same time as the first unit to make sure the film is completed in a faster and more streamlined fashion.
NBC New York described Mahoney's role, and past work: "As second unit director, Mahoney will be in charge of supplementary footage that include establishing shots, filming stunts, inserts and cutaways. The filmmaker has had most of her experience directing for television works, including episodes of 'Grey's Anatomy,' 'Power,' 'Gypsy,' 'Seven Seconds' and DuVernay's 'Queen Sugar.' She recently directed a pilot for CBS called 'Red Line,' which was produced by DuVernay and Greg Berlanti."
There has not been an official statement from Lucusfilm about their choice in hiring a Black woman, but the popular Black woman-run entertainment blog Black Girl Nerds shared that the news came from famed Black woman director, Ava DuVernay, who had a hand in recommending Mahoney for the job: "This evening, Ava DuVernay took to social media to announce that Victoria Mahoney ('Yelling to the Sky') would be the first female director for a 'Star Wars' film. She tweeted a photo of Mahoney along with J.J. Abrams. Mahoney tweeted out confirmation of her new job, thanking DuVernay for putting her name in the 'Lucasfilm hat.'"
This move is a huge step for Black women directors in film. DuVernay is certainly doing her part by opening doors for other deserving women of color, and this historical step is hopefully one of many to come in the future. This news could be the beginning of an evolution of film production that hires, invites and celebrates women of color for the capable, exceptional people that they are. Mahoney wrote on her Twitter account in response to Ava DuVernay's social media announcement, "This one's for the outliers, dreaming big—in small corners of the Earth."