Chancellor's challenge: Report potentially upends usual talking points on school segregation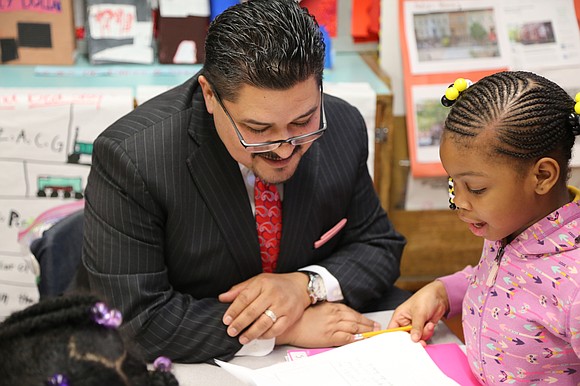 A common refrain one would hear from elected officials is that housing segregation begets school segregation. A study from The New School's Center for New York City Affairs challenges that statement and then some.
Titled "The Paradox of Choice: How School Choice Divides New York City Elementary Schools," the report, authored by a team of assistants and researchers at The New School, including senior research fellow and lead author Nicole Mader, focuses on who gets left behind as a byproduct of school choice.
"Our analysis shows that the expansion of school choice in New York City in the past 10 years has, indeed, allowed thousands of children to leave low-performing schools for higher performing schools, often outside their neighborhoods," reads the report. "But it has also resulted in higher concentrations of poverty and shrinking enrollments and budgets in the schools they leave behind, making it ever harder for those schools to serve their neighborhoods well."
Mader said that the spark for the study came as a result of Election Night 2016.
"School choice has been a controversial topic for a long time, but with the election of President Trump and the appointment of Education Secretary Devos, who has been a lifelong supporter and funder of school choice, it's become even more important that we understand the potential effects of choice," Mader said. "Here in NYC, there has been an active conversation around the segregative effects of middle and high school choice, but most people think that our elementary schools are segregated because housing is segregated, since they assume that most elementary students attend the schools they are geographically zoned for."
Mader's report is based on analysis of school enrollment data for approximately 715,000 students who entered kindergarten in New York City public schools in the past decade. Between the 2007-08 and the 2016-17 school years, there was a 12 percent decrease in kindergartners attending their zoned schools.
It's something that Cordell Cleare, district leader of the 70th Assembly District in Harlem, has seen up close. But she prefers to look at the problem the old school way.
"I just recently spoke on this issue a couple of weeks ago," said Cleare. "How can we desegregate our schools? It's hard to desegregate schools right now because our neighborhoods aren't too integrated."
Families in higher income, mostly white neighborhoods tend to be satisfied with sending their kids to zoned school. The story is different specifically for Black families and children.
"We were very surprised to see the sheer scale of choice: up to 40 percent of kindergarten students didn't go to their zoned elementary schools in 2016-17," Mader explained. "This means that almost 30,000 families are leaving their zones every morning to bring their kindergarten students to schools that are farther away, many in other districts and some even in other boroughs. We were also surprised to see that Black families are most likely to choose a school—up to 60 percent in 2016-17—so in many ways the burdens of choice are bearing most heavily on those families."