'Political prisoner' Herman Bell free after 45-year incarceration
NAYABA ARINDE Amsterdam News Editor, AUTODIDACT 17 Special to the AmNews | 5/3/2018, midnight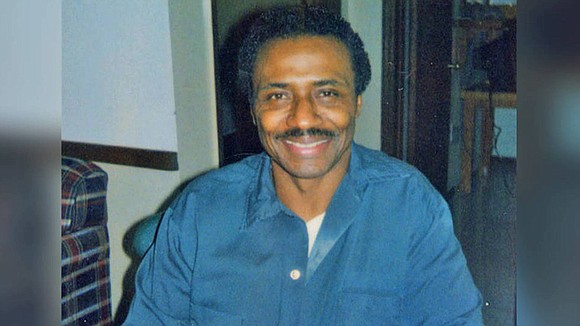 "On Friday, April 27, Herman Bell, a 70-year-old respected elder, was released after serving nearly 45 years in prison, Dequi kioni-Sadiki, chair of the Malcolm X Commemoration Committee, told the Amsterdam News. "Herman was one of thousands of incarcerated older people who was repeatedly denied parole for over a decade after completing his minimum sentence."
Activists who have long rallied for "political prisoners" such as Mumia abu Jamal and Mutulu Shakur are quietly celebrating the fact that Herman Bell is a free man. Released from prison after 45-plus years behind the wall, this former Black Panther and Black Liberation Army member was taken from Shawangunk Correctional Facility in Ulster County, April 27, 2018. The Parole Board determined that after his eighth appearance that "his debt has been paid to society."
Bell, along with and two other Black Liberation Army members, Albert "Nuh" Washington and Jalil Muntaqim, aka Anthony Bottom, were convicted of killing officers Waverly Jones and Joseph Piagentini after luring them to a Harlem housing development with a bogus 911 call. Authorities say both officers were shot multiple times, with Piagentini hit by more than 20 bullets.
During Bell's eighth parole hearing in early March, the State Parole Board approved Bell's release. Board members took into consideration his stated remorse for killing the officers and the fact he had earned bachelor's and master's degrees while in prison and counseled other inmates.
The supporters of the 70-year-old activist argued that despite massive law enforcement opposition, including Pat Lynch, president of the Patrolmen's Benevolent Association, it was time for the grandfather and prisoners' mentor to come home, having served much of his 25-years-to-life sentence after his 1971 conviction.
Activist and MXCC co-founder Zayid Muhammad said, "Herman Bell has finally been released [today]!... 45 years in prison! On his eighth parole bid ... Survived a brutal life threatening attack just months ago! Finally free! What's the call? Free 'em all!"
Friday, April 20, State Supreme Court Justice Richard Koweek tossed the lawsuit presented by the Patrolmen's Benevolent Association the previous week seeking to block Bell's parole, ruling that the State Parole Board followed protocol when it granted his release last month. The PBA had brought the suit on behalf of Diane Piagentini, widow of one of the slain officers.
Judge Koweek's ruling stated that there's "no legal standing to challenge the Parole Board's decision."
The ruling continued, "In order to overturn it a court must find it acted with irrationality bordering on impropriety. Nothing that is supplied in this case persuades this Court that the actions of the Parole Board meet that standard."
He also mentioned a second Patrol Board meeting March 21, to review the sentencing minutes. "They adhered to their prior decision," he noted, adding that he also reviewed widow Dianne Piagentini's victim impact statement and Bell's sentencing remarks.
Democratic Gov. Andrew Cuomo said, "If I were on the Parole Board, I would not have made that decision ...The Parole Board is an independent board but I would not have made that decision."