Spring 2018: Cool, chic styles
RENEE MINUS WHITE | 5/3/2018, 3:59 p.m.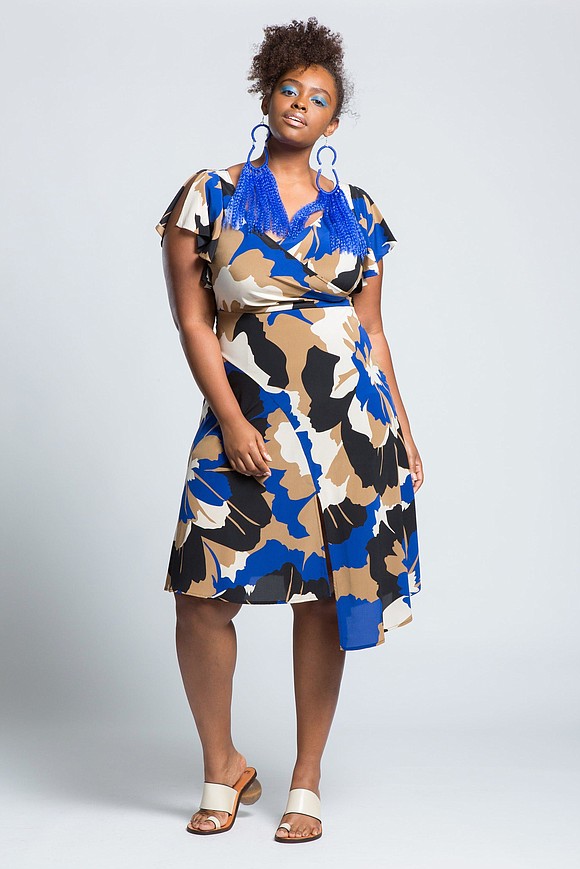 Despite the changes in the air, spring is here! From one designer to another, the looks varied. Flowery looks and styles are in every collection. The fun in fashions for spring is that everything works. Mix and match your prints; bold colors are important. Soft shapes in natural fabrics will keep you cool and chic.
Tracy Reese's feminine spring clothes were inspired by women from all walks of life throughout the world. "Every woman has a story, full of personal triumphs and disappointments," noted this African-American designer. "Different backgrounds, varied experiences, multifaceted personalities—these differences make us who we are."
For spring, Reese presented her usual pretty dresses enhanced with various silhouettes. Her dressmaker details included puffed sleeves on tops, pleated wide-legged trousers, the bolero jacket and other boxy-shaped jackets. On the bottom, her trousers with wide legs and pleats and flounces on the cuffs added to the softness of her collection. Her styles are always so fresh, modern and feminine. Those on parade included long, lightweight coats and more of her pretty dresses.
Monse's designs offer a new force in modern ready-to-wear. The company is the brainchild of Oscar de la Renta design alums Laura Kim and Fernando Garcia. They believe in bold and feminine clothes for the adventurous woman to stay true to her femininity. However, she must be brave enough to tackle new shapes and different proportions.
For spring, Monse showed a patriotic-style collection. There were lots of stars, stripes and red, white and blue ensembles. Track suits with varsity jackets and classic striped men's shirts were shown, worn backward. Oversized dresses were modeled with windowpane pants that snapped up. Although the looks were young in style, they were definitely for a mature lady.
Colovos, created by the husband and wife team of Michael and Nicole Colovos, offered a collection of exquisitely constructed clothing for the modern woman.
Made in Italy, their clothes are designed with a seamless blend of clean, architectural lines, beautiful fabrics and thoughtfully consider details. The brand blends traditional tailoring and craftsmanship with modern minimal shapes. Their styles offer a new take on everyday wardrobes.