The three stooges
SAINT SOLOMON | 5/3/2018, 3:52 p.m.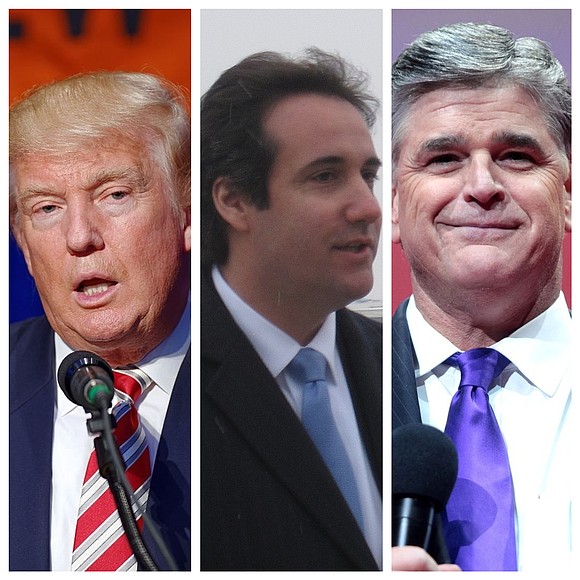 The humor of Moe, Larry and Curly pales in comparison to the buffoonery of Trump, Cohen and Hannity. Who's on first? What's on second? I don't know is on third. Who's the stripper? I don't know the stripper. I'm just calling the strip club looking for a house.
The Three Stooges used to sing a song, "Let's go and get the dough; let's go and get the dough; let's go and get the moolah." Trump exploits his presidency by going to get the dough via the new Washington hotel that bears his name. Curly, I mean, Cohen is the bag man. He goes and gets the dough by fixing things. He was paid to fix the affair. He was paid to fix Trump's affairs. However, like any other stooge, this lawyer now needs a lawyer to fix his own affairs.
As for Hannity, this sly fox now finds himself in a fox hole. On television, Hannity said he is not a client. In court, Cohen said Hannity is a client. And, they assert client-attorney privilege. The stooge even slipped the female judge a note that read: Shhh...Sean Hannity! Unfortunately, the judge decided not to play he said, she said with the stooges. She exposed the third stooge, Hannity, in open court.
Trump, the commander and chief stooge, now sits alone in the Oval Office, staring out of a West Wing window. His eyes are fixated on a few dark, greyish clouds which promise that a torrential storm is inevitable. A storm called Daniels.
Consequently, as this miserable presidential stooge awaits his dark and dusky destiny, he continues to argue with Comey and argue with Rosenstein and argue with Mueller and argue with Bannon and argue with Yates and argue with Tillerson and argue with McCabe and argue with Sessions…
He argues with everyone, that is, except for the stooge in the mirror!