Adrienne Nicole, ambassador for the NYC Mayor's Office of M/WBE program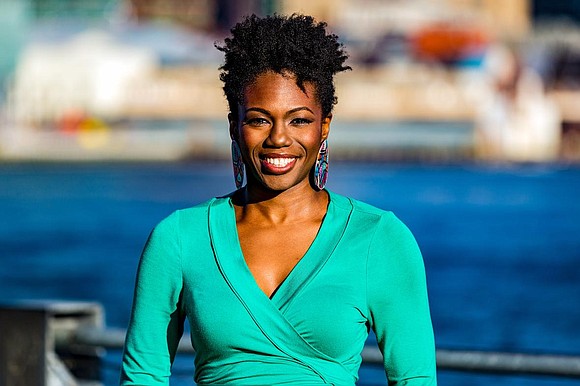 Adrienne Nicole recently became an ambassador for the New York City Mayor's Office of Minority/ Woman-Owned Business Enterprise program. "I am truly honored to be a part of something bigger than I am," said lupus survivor Nicole. "I do hope that seeing my name and face at public transits and websites will inspire other minority entrepreneurs and women to become certified and join the M/WBE program."
The M/WBE program focuses on small businesses owned by minorities and women. The M/WBE program provides guidance and educational services on the ins and outs of being an entrepreneur in the city. Last year, they counted 9,000 members. They are hosting several campaigns to increase membership. Nicole, founder of Adrienne Nicole Productions, urges women and minorities to participate in the campaign. By 2025, Mayor Bill de Blasio wants to have thousands of entrepreneurs as part of the M/WBE program. Mayor de Blasio will be also passing a budget of $16 billion to support prospering M/WBEs. 
Nicole is a Brooklyn-raised entrepreneur who attended the University of Maryland and obtained a bachelor's degree in broadcast journalism. She has worked in several companies, including BET Interactive, MTV Networks/Logo and WFMZ-TV. 
She was diagnosed with lupus in 2009. "At the time, I worked at a major network and had a great amount of stress," she said. "I started to experience joint pain, fatigue and other symptoms. I went to the hospital and was diagnosed with lupus. A year later, I founded my own business and realized that I really enjoyed being my own boss. I like being in charge of my own content and being a producer. For many years, I worked with major national mass media companies, and always thought to myself 'Why couldn't I have my own company?' After battling with lupus, I realized that I can do whatever I put my mind to, and my business became very successful."
Some of her prominent clients include BET, Essence, the Arthritis Foundation and Black Enterprise. Nicole and her company won an Award of Distinction-Direct Marketing and received an Emmy nomination for Outstanding Single Newscast.
In 2016, Nicole served as the president for the S.L.E. Lupus Foundation. The S.L.E. Lupus Foundation partnered with the Lupus Research Institute and the Alliance for Lupus Research to become the Lupus Research Alliance. It serves as an organization to raise funds to find better treatments and cure for the disease. Nicole is still an active member of the organization. She is a part of their Young Leadership Board, which focuses on children who are diagnosed with the disease.  
"Being an active member of a lupus organization gives me the opportunity to inform other people who are diagnosed with lupus a personal look of what it is like to live with the disease," she said. "There are a lot of patients who don't have the support they need. Sometimes it is needed to talk to someone who survived the life changing experience."
This fall, Nicole will speak at a lupus conference where international physicians, scientists and researchers will come together for a weekend to talk about lupus. "I am very excited to be speaking at the conference," she said. "I hope to inspire everyone who attends that they can strive against lupus. Even if you not diagnosed with lupus but know someone who is, please attend! Attending the event can help others have an insight of what it's like to be diagnosed."
For more information, go to http://producedbyanp.com.