Cosmopolitan Review: May 10 - May 16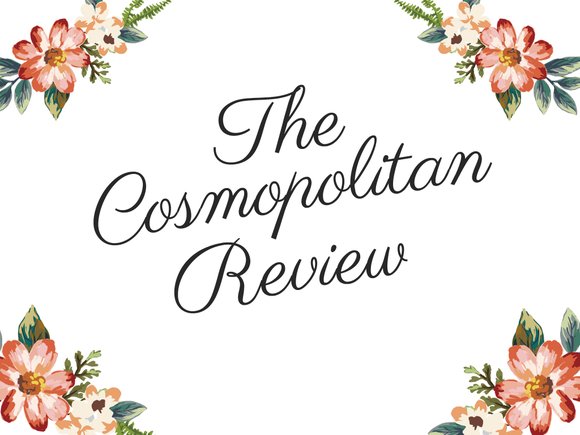 "There are those that look at things the way they are, and ask why? I dream of things that never were, and ask why not?"—George Bernard Shaw.
I don't know the year Shaw first made that statement, but it is nonetheless thought-provoking and seems to be timeless. Robert F. Kennedy repeated the phrase during one of his speeches, and his older brother, John F. Kennedy, used the phrase first in a speech given June 28, 1963. It must have been a favorite among the Kennedy clan because brother Edward concluded his eulogy with it during Robert's funeral, June 8, 1968.
Never out of style, Don Pebbles began his tribute to the New York City Mission Society, referring to their steadfast stance in improving the lives of New Yorkers during his address at the Mission Society's gala. You read about the gala here in last week's column. It was so impactful that I had to mention it again, as we all need a little inspiration, now and then.
Steadfast, committed and undeterred doesn't begin to describe the work of Community Access, the organization dedicated to addressing the needs of the homeless and mentally ill. The 44th anniversary Good Neighbor Gala was held at the elegant, yet understated, 583 Park Ave. venue where more than $1.2 million was raised to support services. Statistics show there are more than 60,000 New Yorkers who are homeless and many more who suffer with some form of mental illness. Community Access strives to provide housing and respite from the challenges of daily living for those who need nothing more than a community that supports and lends a helping hand.
Receiving this year's Champion Award was Gabourey Sidibe, for Mental Health Advocate of the Year. Sidibe was born and bred in Brooklyn, N.Y. She battled depression for most of her adolescent and young adult life. Turning 35 years old May 6, she stated, "I grew up during the Biggie Smalls, Spike Lee, crack cocaine Brooklyn, where I was telling everybody what they were not going to do: 'You are not going to kick my ass.'"
I was very excited to have the opportunity to speak briefly one-on-one with Sidibe because I am a longtime fan. My first question was to ask what inspires her most. Her reply was, "Me! Nothing inspires me more than my own happiness and well-being."
That was by no means said or meant to be an egotistical statement. What she was saying is that she values who she is. She recognizes herself as a worthy human being, deserving and willing to serve with compassion and commitment. For her, that is all the inspiration she needs.
My second question had to do with the hit Fox series, "Empire," in which she plays the role of Becky. I posed my inquiry this way: "In the most recent episode, you decided to have an abortion."
Sidibe stopped me, stating, "That wasn't recent. That was four episodes ago."
I explained that with the new time slot of 8 p.m., it is too early for me to settle down in front of the television, so I record the show and binge watch when I can to catch up. However, I continued, "I thought the topic of having an abortion was a little controversial for prime time TV, and I really wanted you to have the baby."