Jazz Notes: 'JAZZLAND,' Winard Harper, 'Beyond the Notes'
Ron Scott | 5/10/2018, 4:33 p.m.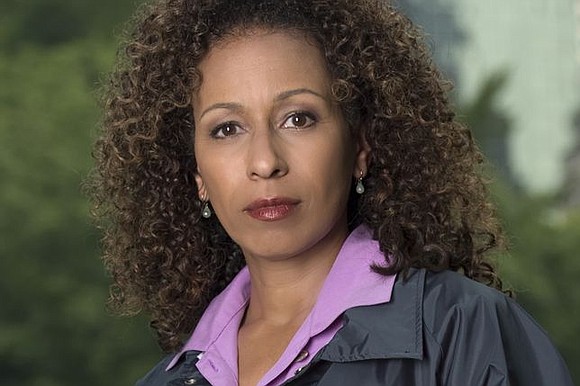 When young people and jazz come together, one can be assured it's going to be a joyous fun-filled coaster ride. That will be the case when "JAZZLAND: in Concert" comes to the tiny but prestigious stage at the Harlem School of the Arts theater (649 St. Nicholas Ave.) on consecutive weekends, May 11 to May 13 and May 18 to May 20.
The musical was written by actor, producer, director Tamara Tunie and the author, playwright, lyricist Charles Leipart. The accomplished pianist Eric Reed composed the music and songs.
"JAZZLAND" is inspired by Lewis Carroll's "Alice in Wonderland." However, that is from a musical perspective. Tunie and Leipart's interpretation is much hipper. It is set in Harlem during the 1930s at the end of the Harlem Renaissance. Forget falling down that long deep rabbit hole. No this set features the Rabbit Hole Nightclub, where
everything swings.
The cast features students from HSA's theater program and Harlem Stage's partner schools, including A. Phillip Randolph. Vocal direction is by Yolanda Wyns and choreography is by Aubrey Lynch II, two of HSA's senior program directors. 
Some of the performing students are Samantha Ortiz as Alice, Alexis Morrast as Della/Red Queen, Blair Murdoch as Mahalia/Miracle Sister Madam Hattie/Madame Sun/Ensemble, Justin Mensah as Chester the Cat/Chester Le Chat/Essence Brother and Josiah Fluker-McInnis as Mr. Whitey/The Colonel/Essence Bother/Ensemble.
JAZZLAND's co-writer and director Tunie has played a variety of roles in films such as "Flight," starring Denzel Washington, and "The Devil's Advocate," starring Al Pacino. She is best known for her portrayal of attorney Jessica Griffin on the CBS soap opera "As the World Turns," and medical examiner Dr. Melinda Warner on the NBC police drama "Law & Order: Special Victims Unit."
"'JAZZLAND' is a personal journey, about self-discovery and finding one's own voice in life," said Tunie. "I fell in love with the students while working on this production. This is a workshop, concert series with staging and choreography. I have lived in Harlem for years, so working and sharing my experiences with the students is a chance to give back to the community."
The co-writers are interested in creating a curriculum to accompany the production that could be used
in schools.
When Tunie and Leipart wrote "JAZZLAND" approximately 10 years ago, it was their intention to have it produced as an animated film with the assistance of Scott Crockett, who was their animator. Ironically, with the script's travels through agents and film studios, it eventually turned into this now youth provoking joyful production.
The pianist and composer Eric Reed was with the team from the embryonic stages composing the music. "Understanding the focal point was going to be Harlem during the 1930s, I wanted to capture the essence of that time-period without going the route of nostalgia or big band," said Reed. "Living in Harlem at the time, I utilized the sounds and feeling of a very vibrant community." The music has a contemporary sound with a variety of genres from Latin jazz, blues, ragtime and New Orleans swing.