Jazz Notes: 'JAZZLAND,' Winard Harper, 'Beyond the Notes'
Ron Scott | 5/10/2018, 4:33 p.m.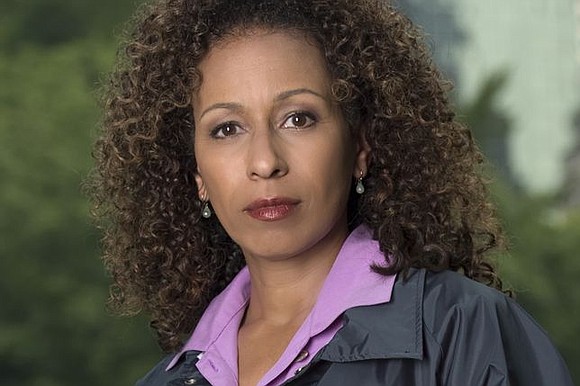 JAZZLAND's musical arranger is Sean Powell, and the music is being produced by Harlem School of the Arts, in partnership with Manhattan School of Music and Harlem Stage.
The shows are at 7 p.m. May 11, May 12, May 18 and May 19 and at 3 p.m. May 13 and May 20. Tickets are $20 in advance and $25 at the door. For more information, visit the website
www.hsanyc.org.
When the drummer and composer Winard Harper isn't leading his own dynamic band Jeli Posse, he is called upon by such musicians as Avery Sharpe, Steve Turre, Wycliffe Gordon and Jimmy Heath.
In the midst of his playing, recording and touring schedule, Harper has turned Moore's Lounge, aka Bill & Ruth's (189 Monticello Ave., Jersey City, N.J.), into a happening home for live jazz, two nights a week.
Harper presents Friday Jam Session from 8 p.m. to midnight. It's the night for aspiring jazz musicians and vocalists to take the stage and show their stuff. Spoken word artists are also welcome, as well as dancers.
Every Sunday at 6:30 p.m. Harper invites one of his great musician friends to drop by the lounge for a hard-hittin' set followed by a Q&A, with these artists sharing life and career experiences.
Some of Sunday's special friends have included Jazzmeia Horn, Paul West, Vanessa Rubin, Billy Hart, Charlie Persip, Phillip Harper, Richard Wyands and Regina Carter.
For more information, visit his website winardharperjazz.com.
Recently, the Tribeca Film Festival presented its only jazz film, "Blue Note Records: Beyond the Notes," by Swiss filmmaker Sophie Huber.
"Beyond the Notes" ignites a colossal sound that was set forth by a creative force of then young guns (Lee Morgan, Lou Donaldson, Joe Henderson, John Coltrane, Herbie Hancock, Hank Mobley and Horace Silver). They shook the ears of American music, causing folks to jump up and listen, stand-up and dance or sit and snap their fingers while playing vinyl records until the break of dawn.
The documentary offers a rare insider's view of the iconic Blue Note label as some of their influential artists work in the studio, with outtakes from the legendary Thelonious Monk to candid conversations with alto saxophonist and composer Lou Donaldson, Noah Jones and the label's president, Don Was.
Huber has managed to put together a chronological documentary of Blue Note Records that swings with its artists' sensitivity and their life experiences from Jim Crow to the present. It is so ingrained in their music that it is one of the most influential forces of the 20th and 21st centuries.
"Beyond the Notes" explores the unique vision behind the iconic jazz record label through rare archival footage, beginning with an introduction of Alfred Lion and Francis Wolff, who co-founded Blue Note Records in 1939. They were originally committed to recording traditional jazz and small-group swing, and money wasn't a priority for them. They felt it was more important to record great music by giving their artists freedom to follow their own creative genius.
The 85-minute film portrays a musical brotherhood as the artists comment on their intimate interactions with the label's co-founders and making music in a hip environment that made Blue Note such a profound legacy.