Kelly Cares Foundation donates 10,000 books to NYC elementary schools
5/10/2018, 1:21 p.m.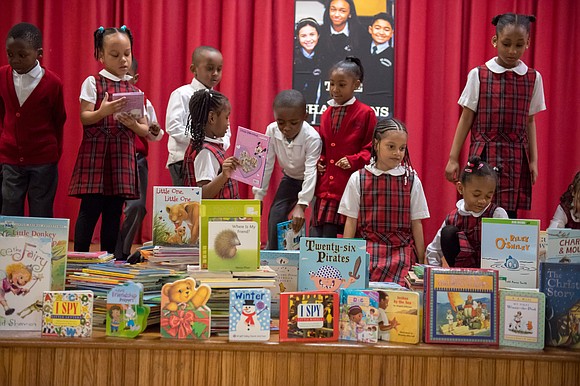 The Kelly Cares Foundation, a nonprofit organization co-founded by Notre Dame football coach Brian Kelly and Paqui Kelly to support local, national and global health and education initiatives, donated 10,000 books to New York City elementary schools. Paqui and Brian Kelly joined representatives from the Archdiocese of New York and Champions for Quality Education to announce the donation at Saint Charles Borromeo School in Harlem, which will receive 1,000 of the donated books.
"The Kelly Cares Foundation is proud to partner with the Archdiocese of New York, Champions for Quality Education and Better World Books to be able to make this donation and give young students a chance to continue to learn and enjoy reading," said Paqui and Brian Kelly. "New York City has been an incredible place for our foundation to raise funds to be able to provide these kinds of resources, so we are especially honored to make this donation and give back to the city."
In 2018, the Kelly Cares Foundation is celebrating its 10th anniversary. Over the past decade they have established themselves as a "Playbook for Hope," strengthening communities and inspiring hope by investing resources to improve health and education. The communities touched by the foundation are a model of educational success and wellness that provide hope and inspiration to all.
Since its founding in 2008, the Kelly Cares Foundation has donated more than $4.2 million to support causes locally, nationally and globally. Kelly Cares Foundation fulfills its mission through medical research, educational programming and community outreach.
For more information, visit www.kellycaresfoundation.org and follow the foundation on Facebook, Twitter and Instagram.