Music festivals in the A
MEGAN PINCKNEY | 5/10/2018, 4:46 p.m.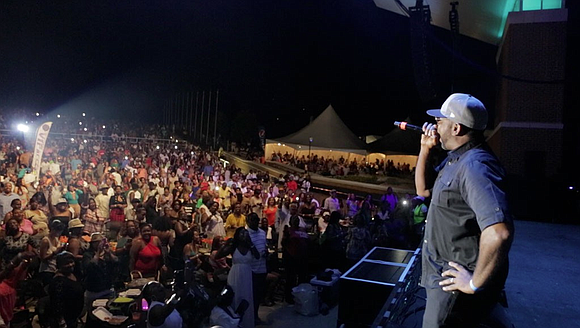 Wolf Creek Old School Hip-Hop Fest
If old school hip-hop is your thing, Wolf Creek Old School Hip-Hop Fest is your event. This year superstars like Doug E. Fresh, MC Lyte, Big Daddy Kane and others will all hit the stage with nostalgic beats that will certainly transport you back in time. The show will be held outdoors at the Wolf Creek Amphitheater Saturday, June 16, at 7 p.m. Tickets start at $40 and can be found on Ticketmaster. This event is also BYO food + drink, which to me is the recipe for a great time. For more information, head to http://9-ent.com/events/wolf-creek-old-school-hip-hop-fest/.
ONE Music Fest
Last year, ONE Music Fest brought a more soulful and smoother sound to Atlanta's festival scene. This year, they'll be back and bigger than ever. It will now be a two-day festival with twice the number of artists as before. They have yet to release this year's line up or location, but the festival will take place Sept. 8 and Sept. 9. Stay in the loop by signing up for their newsletters or by keeping an eye on their website, https://www.onemusicfest.com.
A3C
Commonly referred to as "hip-hop's family reunion," A3C (All 3 Coasts) gather annually in Atlanta to connect, create and build together while educating and empowering the artists, entrepreneurs and creatives that shape hip-hop culture. The festival and conference will take place from Wednesday, Oct. 3, to Sunday, Oct. 7. What's great about this festival is artists are able to submit their work with hopes of being allowed to perform. A3C is continually looking for fresh and undiscovered acts to add to their roster. Superstar artists such as Wu-Tang Clan, Lil Wayne and the Diplomats will headline this year's festival. A handful of DJs will also perform for the crowds. Early bird prices for passes end Wednesday, May 9. For more information and details head over to https://www.a3cfestival.com.
Eighth annual Atlanta Hip-Hop Day

For the past seven years, this free, family friendly event has been paying tribute to the four elements of hip-hop (MC, DJ, B-Boy and graffiti) and Atlanta's contribution to hip-hop as a whole. It takes place in the heart of Atlanta in Woodruff Park. The four sides of the park are each dedicated to an element. You'll find B-Boy and B-Girl exhibits, MC battles, turntablism and graffiti artists showcasing their best work to tens of thousands of visitors. This event also showcases the lesser-known hip-hop talent that calls Atlanta home. This year's show will take place Oct. 6 and Oct. 7. For more information, head to http://www.blackatlanta.com/event/8th-annual-atlanta-hip-hop-day-festival.
Megan Pinckney (@shadesofpinck) is a retired beauty queen turned lifestyle blogger who loves exploring the world and writing about it.