The Rev. Daughtry family report back on Winnie Mandela's funeral in South Africa
5/10/2018, 1:31 p.m.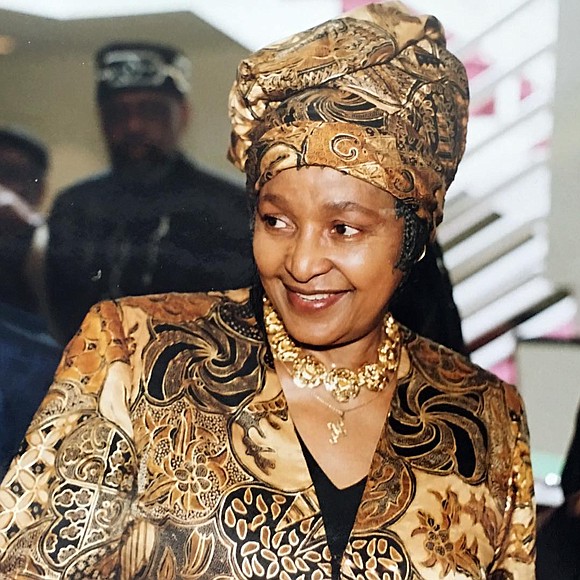 The Rev. Dr. Herbert Daughtry, Dr. Karen Daughtry and Min. Dawn Daughtry gave personal accounts of their trip to aSouth Africa for the funeral of Winnie Mandela Thursday, May 3, 2018, at the House of the Lord Church. They were guests of the government of South Africa, and were present at the wake with the supporters of the Mandela family at the home of Winnie Mandela, at the funeral and at a visit with the family after the funeral. While there, they met with government officials, members of the African National Congress, religious leaders and activists.
The Rev. Dr. Herbert Daughtry said, "Before our departure, at our rally Tuesday, April 10, 2018, we said we would give a personal account upon our return. We had a very sad journey, but at the same time, it was very joyful as we celebrated the life and times of Winnie Mandela. We echo the saying in South Africa, 'Winnie is not dead; she multiplied.'"