Grandmother and Granddaughter graduate from college… together!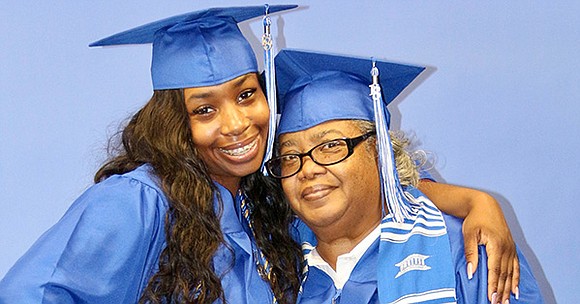 Although born more than 40 years apart, Theresa Lyles and her granddaughter Zuri Lyles were part of the same graduating class at Tennessee State University.
Theresa, 68, and Zuri, 22, walked across the stage to accept their degrees, when TSU held its spring undergraduate commencement in the Howard C. Gentry Complex on May 5. Theresa's degree is in sociology, while Zuri received a bachelor's degree in health information management and a minor in business.