Elias G. and the FunRunClub NYC promote healthy living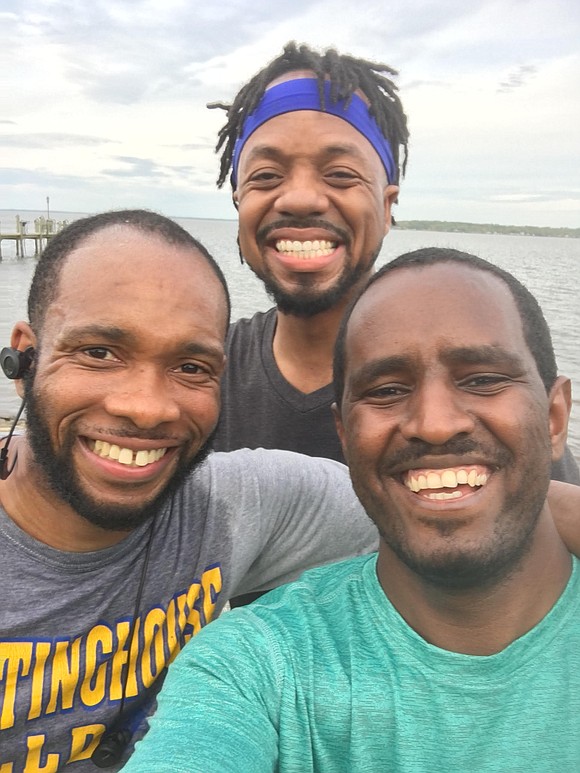 On April 29, Elias G. and other members of the FunRunClub NYC hosted a half marathon and Jump Rope-a-thon. The 13-miles marathon took place at the Morningside Park Pond in Harlem. Going by the simple name Elias G., the paralegal, sometime writer, sometime photographer and poet, and always digital media tech, added another string to his bow.
He has founded the FunRunClub NYC mission to raise awareness on mental health and cancer. "We also want to encourage Harlem residents from the Black and Brown community to become active and to practice healthy eating habits," said Elias. "It is unfortunate of how many of us are diagnosed with critical diseases, and how there is little to none research to change that. The best way to fight it is for people like myself to be advocators and promote healthier lifestyle changes."
Born and raised in Ethiopia, Elias is the first generation of the African diaspora from his family to come to New York. He came to New York City to pursue a career in media. Along with being a citizen journalist and an emerging poet, he also has passion for immigrant rights and being a community activist. Elias is fascinated with the power of digital tools and their impact on community building and grassroots advocacy.
 "I feel as though if you are physically fit, you can become mentally fit and vice versa," said Elias' fellow marathon participant and school teacher Olavé Omar Sebastien. "In order to be physically fit, you need to train your mind to push you when you are tired or apprehensive about working out. However, if you are mentally fit, you can push yourself to do anything. If you say you want to do 10 pushups, you'll do 10. But if you tell yourself you want to do at least 10, you now have a new benchmark and can begin to change how you see success; if you do at least 10 it's no telling where you will go."
"Both of my parents died from heart disease. And my mother was diagnosed with paranoid schizophrenia. So, I have been acquainted with the effects of poor physical and mental health. Growing up, we didn't know the proper way how to deal with someone with mental disorders,  so it was hard," said Theresa Bradley, another participant of the marathon. "I personally believe that in everyone's lifetime, whether it's direct or indirect, we are going to have to deal with mental issues. It is important to be educated and remain supportive. Although they are not the same, mental and physical can be dealt with similar treatments and are equally as important. Awareness is highly important. We need to make sure that we are healthy eating and exercising properly. We are made up of mind, body and spirit. So when one is not at its best state, it can negatively affect the other two."
Elias said that it was important for him to include other voices in his story. "No task fulfilled is done without help," he said, "I believe that if we work together we can overcome any problem, and find the solutions."
The FunRunClub NYC is currently working on their website but their email address is FunRunClub.NYC@gmail.com.