Hangings around the nation reference America's shameful past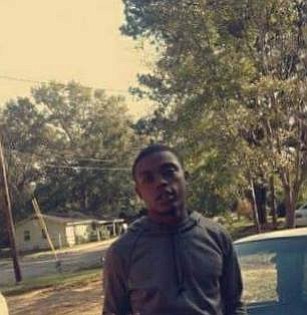 A probe investigating the hanging of a Black man in Mississippi is closing, according to reports.
The Mississippi Bureau of Investigation announced this week that it is no longer investigating the death of 21-year-old Willie Andrew Jones Jr. Jones was found hanging from a tree in Scott County, Miss., in February in his girlfriend's yard.
Local law enforcement believed that Jones committed suicide; however, his family believes that foul play was involved and that the family of his ex-girlfriend might have killed him. His body had signs that he was beaten and tortured.
The MBI told the family they could not determine if Jones killed himself or was murdered.
"We want justice for Willie," said Tammie Townsend, Jones' mother, speaking to local media. "We can't get justice without all of the facts, and we can't get all of the facts without a complete investigation."
Activists in the area are not taking the closing of the investigation lightly. The Mississippi State Conference of the NAACP wants the investigation to continue. Suspicions exist about the killing being racially motivated. Jones' ex-girlfriend's father allegedly called him a "nappy-headed thug." Authorities never interviewed him.
"We continue to support the Jones and Townsend families' search for answers," said Charles R. Hampton, MS NAACP president, in a statement. "The families deserve a complete and thorough accounting of the facts surrounding Mr. Jones' death."
Jones' family is now seeking legal representation.
The hanging death of Jones is just one of several that have made headlines recently.
A Black woman was found hanging from a tree in a parking lot of a Wal-Mart in College Park, Ga., Monday. Police have ruled the death a suicide.
Two weeks earlier a man, whose race has not been determined, was found hanging from a bridge near downtown Atlanta. The man reportedly had a chain around his neck. Law enforcement also ruled his death a suicide.