Honor thy mother, each and every day
5/17/2018, midnight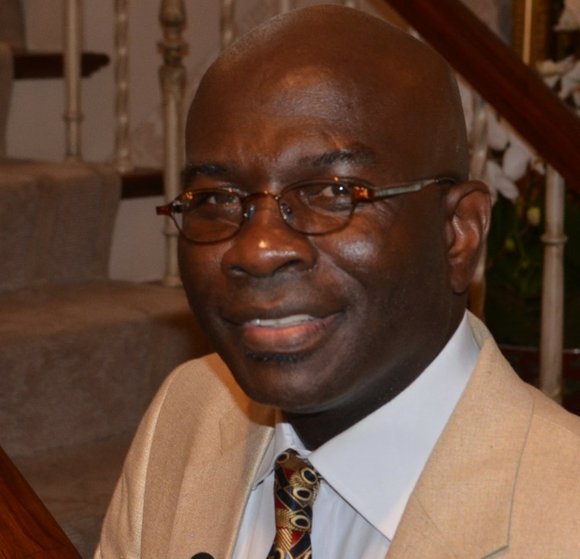 Out of habit, I was half way down the aisle at the store when I suddenly stopped. I've had this realization before—usually when I've picked up the phone to share some news or just to hear her voice —and then I remember. She's not going to answer. And there's no longer someone to open my Mother's Day card.
Just over a year ago, my beautiful, graceful mother, Thelma Williams, died on the eve of her 91st birthday. The woman I spoke to several times every single day of my life is no longer on this Earth
Last week millions of Americans went through the ritual of cards for their mothers. They took part in this commercial holiday and then checked it off their list. It might even be the only time of the year they actually say "Thank you" or "I love you" to the woman who has given them so much.
But we don't need Hallmark to tell us what day to celebrate mothers. Because every day we should take just a moment to express our appreciation, whether our mothers are still here or not.
There is no one who helped define me more than Thelma Howard Williams. As a mother to me and my nine siblings, she was a never-ending presence in our lives—loving us, shaping us and guiding us to become the people we are today.
She raised four step-children and six of her own. And she endured the horrifying grief of giving birth to two stillborn babies. She often sacrificed herself for the needs of her family. She was poised, independent and strong.
My mother taught me everything, from how to tie my shoes to the importance of faith, moral values and personal responsibility. She was my friend, my mentor and my champion. She gave me courage and confidence. My mother proved the enduring effect one person can have on another.
The role of a mother is even more pivotal in America's African-American community, where so often they must shoulder the burden of child care alone. More than one-third of all Black children in the United States live with single mothers, which is a tragedy. Out of necessity, these single mothers must play the role of mother, father and provider—in short, everything.
While physically painful, having a baby is actually the easy part. It's during the ensuing decades that mothers truly show their commitment, resilience and spirit.
That is what we should be celebrating on Mother's Day: the strength of women who do not give up and who do not expect someone else to shoulder their responsibilities no matter how challenging the path before them.
I feel truly blessed that I had so many rich years with my own mother. I often gaze up at a framed photograph in my office. It's a picture of my mother and me. My arms are wrapped around her. She was my rock—and really still is.
A friend recently visited my office and looked up at the photo. And then he observed something I never had. He said, "Your hands and her hands. They are the same."