Jazz Notes: Jazz at Lincoln Center, Black films, VTY jazz, Schomburg, Franco
Ron Scott | 5/17/2018, 2:46 p.m.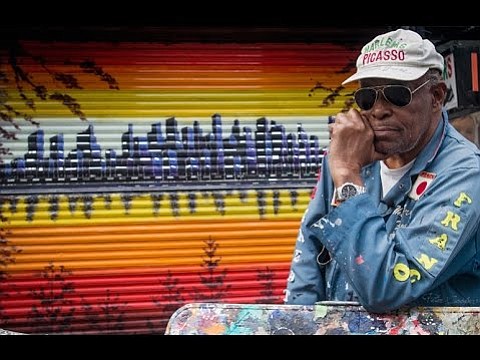 Miriam Makeba and Nina Simone (2018 Rock & Roll Hall of Fame) were the unapologetic revolutionary voices of the people of South Africa and America, both on and off the stage. As Simone's lyrics state in "Mississippi Goddam," "All I want is equality for my sister, my people, my brother and me."
These vocal warriors will rise to inspire us during these questionable times, May 18 and May 19 (at 7 p.m.), through the transitional concert "Miriam Makeba & Nina Simone: Singing Protest & Memory with Somi" and special guest Laura Mvula in The Appel Room at Jazz at Lincoln Center (on Broadway at 60th Street).
The vocalist and composer Somi has been making a reputation for herself since arriving in New York some years ago. Born in Illinois to immigrant parents from Rwanda and Uganda, she learned the significance of freedom and revolution at an early age. Her original songs reflect her understanding and experience in the fight for equality. She was mentored by the legendary Hugh Masekela, who himself had an extensive personal and musical relationship with both Makeba and Simone.
She is a 2018 USA Doris Duke Fellow, and her original modern jazz play about Makeba's life will premiere in 2019.
Joining Somi onstage will be pianist Toru Dodo, bassist Michael Olatuja, drummer Otis Brown III and vocalist Vuyo Sotashe. These concerts mark Somi's debut performance in The Appeal Room.
Special guest Mvula is a British recording artist, songwriter and composer championed by dedicated fans such as Prince. She was a part of Angelique Kidjo's tribute to Makeba at Carnegie Hall. Her connection to Simone was extended in the BBC documentary and performance showcase, "Nina Simone & Me with Laura Mvula." This appearance is her Jazz at Lincoln Center debut.
The alto saxophonist/violinist composer and Pulitzer Prize winner Ornette Coleman (1930-2015) will be celebrated by the Jazz at Lincoln Center Orchestra with Wynton Marsalis May 18 and May 19 at 8 p.m. in the Frederick P. Rose Hall (Broadway at 60th Street).
The Grammy Award-winning composer, arranger and saxophonist Ted Nash will serve as the music director for the evening. It will be interesting to hear the big band's interpretive arrangements of Coleman's works such as "Una Muy Bonita," "Lonely Woman" and "Peace."
Coleman was a musical genius who extended the musical tradition with a noted course of singular melodies that swung beyond the stars and past the concert waves by the sea.
For additional information and to purchase tickets for both shows, visit jazz.org.
The New York African Film Festival runs now through May 22, celebrating its 25th anniversary. The 2018 festival will showcase 66 films from 25 countries, new and classic African cinema, with a special focus on intergenerational discourse, featuring works by women and younger generations of African and Diaspora artists.
This year, the festival will also feature films that celebrate the centennial of Nelson Mandela. As in previous years, the festival program will include screenings and discussions with filmmakers and artists, panels, an art exhibit and additional events, including a selection of shorts by filmmakers of African descent living in New York, at locations around the city.