Jazz Notes: Jazz at Lincoln Center, Black films, VTY jazz, Schomburg, Franco
Ron Scott | 5/17/2018, 2:46 p.m.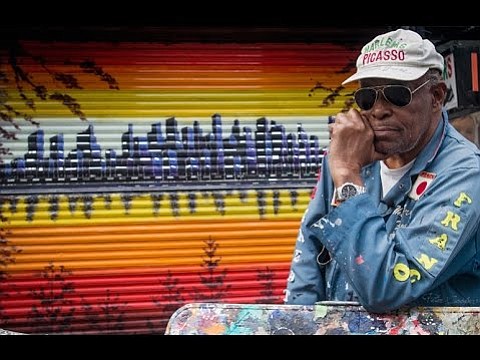 "Wonder Boy for President" by John Barker is about a charismatic young man from the Eastern Cape who is coerced into running for president by two corrupt characters in this political satire that delves into the dynamics and challenges of politics in contemporary South Africa. The 89-minute film premieres May 18.
For a complete schedule and locations, visit the website https://www.filmlinc.org/schedule/festivals/new-york-african-film-festival.
The tenor saxophonist Hank Mobley was a serious hard bop swinger who possessed a distinct melodic tone. Listen to his Blue Note albums such as "No Room for Squares" (with Lee Morgan, Donald Byrd, Herbie Hancock and Philly Joe Jones, 1963) or "Soul Station" (with Art Blakey, Wynton Kelly, and Paul Chambers, 1960).
May 20, Sunday Serenade presented by VTY Jazz Arts, Inc. will pay tribute to the great Hank Mobley, featuring Bootsie Barnes & Friends. Unfortunately, Barnes, a native of Philadelphia, doesn't make the short trip to the Apple often, but be assured when he does, it should be mandatory for young saxophonists to attend.
Bootsie for some reason is underrated, but when you hear him all you can say is, "Dam! Where has he been?" He will be joined by trumpeter Duane Eubanks, pianist Anthony Wonsey, bassist Gerald Cannon and drummer Henry Conerway III.
Mobley's hip chord changes made him one of the key contributors to the Blue Note label. Although he doesn't always get his just desserts, his original compositions, unique sound and volume of work speaks for itself. Miles Davis didn't hesitate to utilize him on his Columbia albums "In Person at the Blackhawk" (1961) and "Live at Carnegie Hall" (1961).
"To be playing the music of one of my icons in Hank Mobley with a guy who hung out and played with Hank is going to be incredible," said Wonsey, speaking of Barnes.
The tribute takes place at The West End Lounge (55 West End Ave. at 107th Street). Two sets from 4 p.m. to 6:45 p.m., for $25. For reservations, call 917-882-9539.
All great artwork isn't stored in a museum, especially in Harlem where Franco "The Great" Gaskin has been at work over a period of 25 years. Gaskin and his contributions to art, culture and community changed the image of Harlem by painting the security gates of storefronts on 125th Street. The metal gates were installed after the Harlem uprising in 1968. 
His Harlem works offered the community and tourists a 24/7 view of great outdoor art that brought pride, worldwide awareness and beautification to Harlem.
May 22, Save the Gates of Harlem, Inc., ICA/Dwyer Cultural Center and Volunteer Divas & Divos Plus will present "An Evening with Franco the Great— Harlem's Picasso," at the Dwyer Cultural Center (258 St. Nicholas Ave.), from 6 p.m. to 10 p.m.
The evening offers an intimate look into the legacy of Harlem's Picasso as he discusses his remarkable journey with Harlem's international renowned artist Ademola Olugebefola. The featured speaker will be Camille Yarbrough, writer, artist, educator and cultural advocate.
Franco will also introduce his new book, "Franco the Great of Harlem —Born to Live: The True Story of the Man Who Made Harlem Beautiful." He will be available to sign books during the event.
For more information, call 917-753-3916 or visit the website savethegatesofharlem@gmail.com. 
Malcom X's birthday, May 19, will be celebrated around the world, with a host of them taking place in Harlem and the city at large. May 19 the Schomburg Center (515 Malcolm X Blvd.) will celebrate the 18th annual Commemoration of the Birthday of Malcolm X. This year they have partnered with Changing Perceptions Theater as they present Happy Birthday Malcolm and Lorraine! A new generation of Black playwrights have interpreted portions of speeches, interviews and letters by Malcolm X and Lorraine Hansberry into short scenes to celebrate the birthdays of these historic figures. The event begins at 6 p.m. Tickets are $10.
May 25 (at 7 p.m.) the Schomburg Center has partnered with Divine Rhythms Productions to debut the performance "Raising the Bar." Conceived and choreographed by award-winning collaborators Dormeshia Sumbry-Edwards, Derick K. Grant and Jason
Samuels-Smith.
"Raising the Bar" is a new revue celebrating the timeless relation between tap dance and jazz—two of the most popular original African-American art forms that have since been embraced worldwide. Visit the website for complete information (www.nypl.org/events/programs/schomburg).