Let's end big hotel's 'All for us, none for you' bullying campaign
MINISTER KIRSTEN JOHN FOY | 5/17/2018, midnight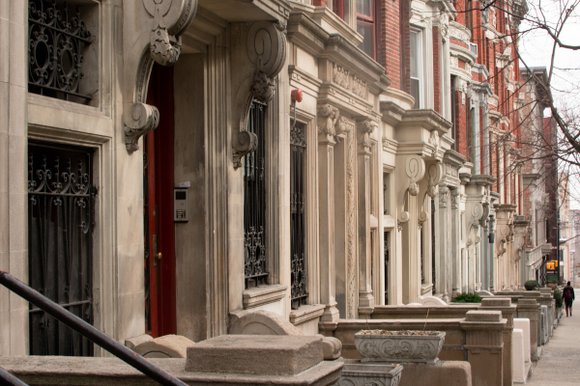 "All for us, none for you." This perverted slogan should be the real headline for the big corporate hotel cartel's multimillion-dollar advertising campaign to mislead New Yorkers about the benefits of home sharing.
Indeed, even as big hotel reaps record profits, boosts CEO pay, charges taxpayers billions to house homeless families at exorbitant rates and lobbies for subsidies to build glitzy new hotels that could be housing for New Yorkers, these corporate behemoths are attacking New Yorkers who want to rent out their spaces a few times a month to stay in their homes.
In addition to spending huge sums of corporate money on misleading TV ads, the politically connected hotel cartel is even using its own workers to bully and attack New Yorkers. I saw this firsthand when a diverse group of New Yorkers from every corner of our state were meeting with their legislators in Albany to talk about how home sharing has been an economic lifeline, helping them stay in their homes, pay for college or start a business.
As these New Yorkers held a news conference to exercise their First Amendment rights, hotel workers, whose union, the Hotel Trades Council, has taken money from the hotel industry to fight Airbnb even as it has failed to organize new hotels, infiltrated the crowd attending the event. Then, they attacked Danny Glover, an actor, activist and Airbnb adviser, when he started speaking on behalf of the New Yorkers advocating home sharing.
These individuals screamed and bullied Mr. Glover, disrespecting a historic figure in the Black community who simply came to stand up with New Yorkers and share his perspective about how home sharing is critical to economic freedom and mobility, particularly for communities of color.
This outrageous, childish behavior was meant to muzzle Mr. Glover and the hundreds of New Yorkers who came to the capitol to share their views with their elected representatives.
It makes you wonder: Why would hotels harass other New Yorkers who simply are advocating for the freedom to make supplemental income to stay in their homes and climb up the economic ladder?
Why would hotels attack Mr. Glover, who has long been a champion for working people, advocating for better pay and working conditions for working Americans, including hotel workers?
And why would hotels seek to silence advocates for home sharing even as those advocates have come forward with a comprehensive compromise that protects responsible home sharers and targets truly bad actors who hurt our communities?
The answer is clear. Big hotel places profits and protectionism over people and progress.
In 2017, New York City set a record with nearly 63 million visitors—an average of 1.2 million visitors a week. Instead of sharing the wealth with city residents, including business owners far beyond traditional tourist hotspots, big corporate hotel executives favor a zero-sum approach in which they get all the proceeds from record tourism and New Yorkers get nothing.
Indeed, for big hotel, the philosophy is simple: all for us and none for you.