Major changes to pot prosecution policy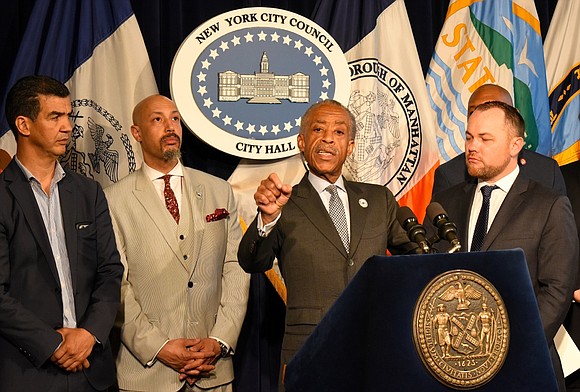 As the idea of recreational marijuana becoming legal in New York advances, Mayor Bill de Blasio and several lawmakers took a huge step this week when it comes to arrests over the drug that unfairly targets citizens of color.
De Blasio announced Tuesday that in the next 30 days the NYPD will overhaul and reform its policies related to marijuana enforcement. Police currently issues summonses when to those caught with a small amount of marijuana.
The move comes after the release of two major reports about marijuana in New York State. The first from City Comptroller Scott Stringer said that legalizing marijuana could bring the state $3.1 billion, including $1.1 billion for the city. New York City could also receive $336 million in tax revenue.
The second report comes from Manhattan District Attorney Cy Vance outlining the racial disparity of marijuana arrests in the city.
"We must and we will end unnecessary arrests and end disparity in enforcement," de Blasio said during a press conference this week in Washington. "It's time for those to be a thing of the past, in New York City and all over this country. This is the kind of change we can make, but we can make it because of all the changes that came before, and this is the point I will conclude with: each change builds the next one."
As he navigates the controversy surrounding the sex and abuse scandals involving Harvey Weinstein and former Attorney General Eric Schneiderman, Vance announced Tuesday that starting Aug. 1 he will no longer prosecute marijuana possession and smoking cases unless they demonstrate public safety concerns.
Vance's announcement follows suit with late Brooklyn District Attorney Ken Thompson, who announced a similar policy in 2014. Vance said during an interview that the report proved the criminal justice system is racist.
"The marijuana issue has been one that's always been very important and has been of concern to me," he said. "Arrests for marijuana accomplish no real law enforcement purpose because there is no penalty when you get to court for smoking marijuana. There is also no intervention for folks who need help."
Vance added that marijuana arrests can have a lifetime impact when it comes to housing and getting a job and even education. He said minor arrests and charges for marijuana have no social benefit but are more of a social harm.
"It's never a minor charge in the endrun to the person who's charged," he said. "It has long-term consequences, and I felt that was just wrong. If you go to our courtroom 80 to 90 percent of the people charged with any crime are going to be men and women of color. You don't have to look hard to see the racial disparity concept and impact on criminal prosecution."
The Rev. Al Sharpton of the National Action Network was also in attendance at Monday's press conference and said policing issues when it comes to Blacks and Latinos stem from widespread arrests for marijuana possessions.
"The grandchild of stop-and-frisk is marijuana arrests based on race," he said. "When you look at the fact that the 911 calls do not match the arrests, when you look at the fact that there are more arrests in a Black-dominated district like Queens Village as opposed to Forest Hills…it is a clear racial pattern as it was with stop-and-frisk."
In response to the reports and announcement to policy changes, the NYPD is denying targeted marijuana arrests despite numbers proving otherwise.
During a City Council hearing Tuesday, Police Commissioner James O'Neill acknowledged a racial disparity but denied that officers target people of color for arrests.
"I steadfastly reject that idea that these arrests are racially motivated," he said. "I do recognize that a disparity exists and I know these types of arrests affect certain racial groups more than others."