The New Edition saga continues
5/17/2018, midnight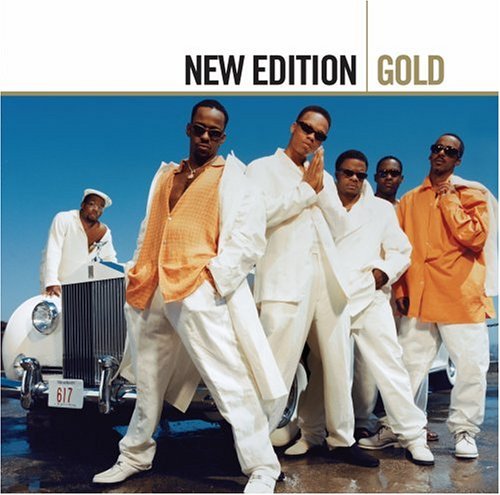 Big business meets broadcasting this week as television networks present their new primetime schedules for the forthcoming fall seasons at what begins TV Upfronts 2018. Upfront is a term used in the television industry and is of import as it begins important advertising sales periods. In other words, C.R.E.A.M get the money! The proceedings began with NBCUniversial combining their leading broadcasts, cable networks and divisions—Bravo, CNBC, E!, Fandango, Golf Channel, MSNBC, NBC Entertainment, NBC News, NBC Sports Network, Oxygen, Syfy, Telemundo, Universal Kids, Universo and USA Network—for their presentation at Radio City Music Hall.
Here are a few highlights of the new offerings: Returning shows for the 2018-19 NBC schedule include "America's Got Talent," "Chicago Fire," "Chicago Med," "Chicago P.D.," "Law & Order: SVU," "Midnight, Texas," "World of Dance," "The Voice," "Marlon" and "This Is Us."
Morris Chestnut has a new vehicle as FBI agent Will Keaton in the show "The Enemy Within."
"Suits," airing on USA, is back for its eighth season minus the original cast member of Meghan Markle, who rides into the sunset as a member of the British Royal Family. Dulé Hill has been added as a regular to the cast. Gina Torres, also there since the show's inception, will see her character, Jessica Pearson, in a spinoff series entitled "Second City."
Speaking of television, it was announced last year that we could expect in 2018 the follow-up to BET's highly successful miniseries "The New Edition Story," to come in the form of "The Bobby Brown Story." Woody McClain is set to reprise the role of Bobby Brown, as does Abdul Williams and Jesse Collins in their respective roles as writer and executive producer. Picking up where "The New Edition Story" left off, the famous and infamous incidents of the enigmatic superstar will be chronicled for what has been a 30-plus year journey. Well let's hope the door stays ajar for yet another chapter to the New Edition saga.
This week came a report that a planned New Edition summer tour has been canceled, only for it to be revealed that a new incarnation of the group will go out instead. Although no official reason has been given for the change, the new name of the group, now dubbed RBRM, says it all. Ronnie, Bobby, Rick and Mike is the new name of the collective. No Johnny? Deeper still, no Ralph?
Ricky Bell reached out via Instagram with the following: "I know that some of you may be a bit confused and/or disappointed that 'NE,' as you know us, is not going on tour at this time. Trust me when I tell you, I'm just as disappointed as you are. Especially after pouring out our hearts to you guys in the form of the 'New Edition Story.' ... We know that you've come to expect excellence from us.
"Although I'm not able to go into specific details at this very moment, I will say this much— Nobody gets kicked out of NE anymore. Those days are long behind us.