Olamide rocks Amazura Concert Hall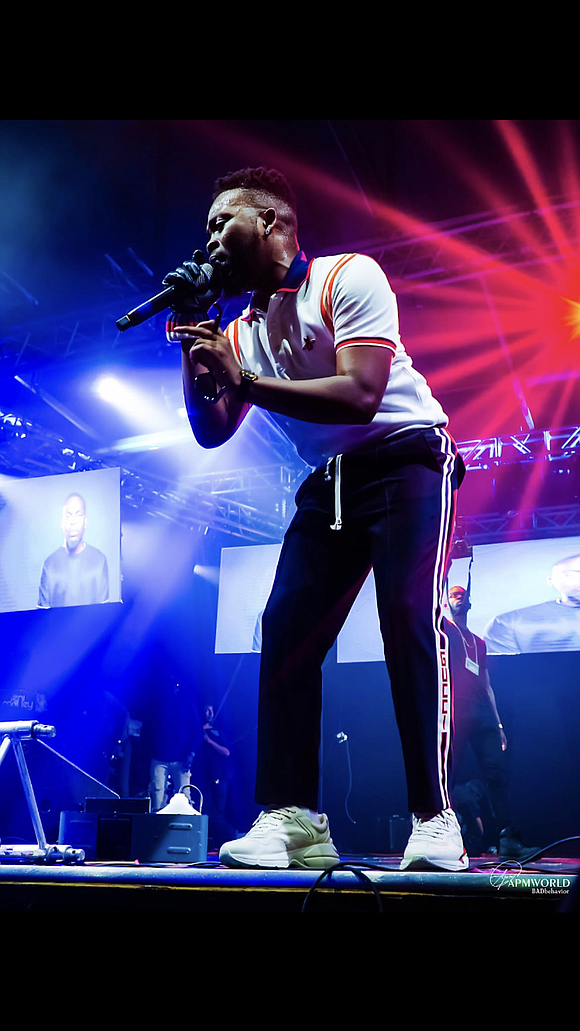 This past Friday Nigerian sensation Olamide performed at the Amazura Concert Hall in Queens, New York. The jam-packed venue was full with excited Afro-beats listeners. Not only were there Nigerians in the audience, but listeners from the other 53 countries came to support. The concert was initially supposed to start at 7 p.m., but it really started at 11:30. However, the concert-goers didn't seem to mind and were just excited to see Olamide. Afro-electro R&B artist Tracee Atanda-Owo was one of the opening acts for Olamide. "I am so excited to be here performing and to be the opening act for Olamide," said Atanda-Owo, also known as OWO. "Some people may not believe in your dreams but the only person that really matters is yourself!" Along with OWO,  Young Paris, Ago Jay and Concert Kings- DJ Buka were also opening acts. 
The previous night before, Olamide and Duke Concept entertainment company held a press conference at OKAYAfrica in Brooklyn. "Afro-beat is becoming an intriguing genre where artists worldwide want to get a piece of it," Olamide mentioned at the conference. "But it's important for Nigerian artists like myself to remember that being an artist is about being passionate about the music and to please our Afro-beat fans. We should never change our  sound or image to please a new audience members. I feel like that's why I am so respected by the adults and elders. My music remains traditional. Yes, I am a rapper and that's not really accepted in my culture. But the difference is I talk about my personal experience in order to uplift and inspire other people who are going through the same thing."
Olamide, Adedeji, or  also known as Baddo Sneh, is a rapper and songwriter who speaks in his native tongue, Yoruba. In 2013, Adedeji became the first Nigerian brand ambassador for Etisalat, the first Nigerian to have an endorsement deal with Ciroc and the first Nigerian to have a multimillion deal with Guinness.
Some of the fan favorite songs Olamide performed were "Bobo," "Science Student," "Yemi My Lover" and "I love Lagos."