Resort '19 looks in Australia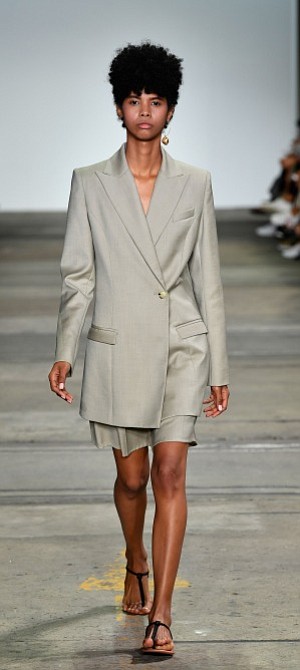 Last night, Mercedes-Benz Fashion Week Australia officially kicked off their Resort '19 collections with their first show of the season. The brother and sister design team Camilla & Marc were celebrating their 15 years together. They debuted their collection called Welcome to Mars. This collection was well-received by approximately 500 national and international buyers, media and VIP attendees.
Oversized pocketbooks and handbags stood out in this collection. Camilla & Marc have become the local stars of the luxury womenswear market. The sibling design duo Camilla Freeman Topper and Marc Freeman have identified and established a sophisticated style that reflects an ease of the Australian lifestyle. Their looks are contemporary and effortlessly elegant. Their signature looks consisted of party wear, classic tailoring and easy-to-wear separates.
At their show, all eyes were on Georgia Fowler and Charles Fraser, who were both walking the runway. Other celebrity guests included Victoria Lee, Jessica Gomes and Isabella Mantredi. Their collection featured utilitarian touches and luxe fabrics that included silk chiffon, sheer Lurex and fine Jersey.
A gunmetal gray evening dress in liquid metallic was a standout piece. Their sunny yellow maxi dress was leanly cut on the body with blown-up sleeves expressing lightness.
Anna Quan, an Australian designer, believes "everyday clothes should be special," and less is more is a principle that she abides by. Each one of her pieces is designed with the wearer in mind. Her fashions are functional, yet desirable enough to easily make the transition from day-to-night, or work and play. Quan specializes in details, tailoring and the finest fabrications. Her garments are professionally executed to fit perfectly. Accents include her expertly placed pockets, faultless linings or exaggerated sleeves.