South African filmmakers sound off at New York African Film Festival
NADINE MATTHEWS | 5/17/2018, 3:31 p.m.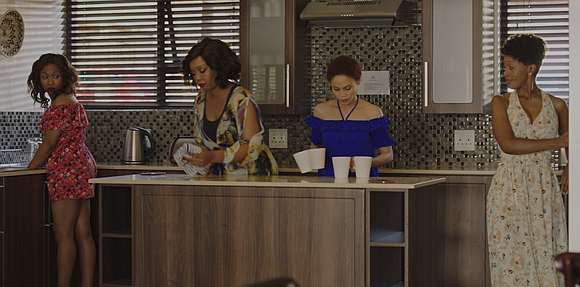 It's been a quarter of a century since Mahen Bonetti founded the New York African Film Festival at Lincoln Center. Bonetti remembers how esoteric African film was in 1990 when she first began preparing for its launch. "Most people back then, outside of the arthouse community, were not thinking about African cinema. These films were very specific to a certain audience, so if you were not privy to that information, you did not even know something like this existed. If you were not reading The Village Voice or the art section of The New York Times by the time you got the information, the film had come and gone."
This year's New York African Film Festival, which runs through May 22, celebrates its 25th year at Lincoln Center. It will feature Valérie Osouf's highly anticipated portrait of the world-renowned filmmaker Abderrahmane Sissako ("Life on Earth," "Bamako," "Timbuktu") and many other critically praised films such as the coming of age tale "Wallay" about a rebellious French teen sent to his father's homeland of Burkina Faso in an effort to straighten him out. As in previous years, the festival program will include screenings and discussions with filmmakers and artists, panels, an art exhibit and additional events at locations around the city. This year's festival will also celebrate what would have been famed South African civil rights leader Nelson Mandela's 100th birthday.
Fittingly, a significant number of this year's filmmakers hail from South Africa, a nation with a burgeoning film industry. South Africa's love affair with film began at about the same time as America's at around the turn of the 20th century.
By 1910, the first full length South African feature, "The Great Kimberley Diamond Robbery," was released. In 1958, the internationally acclaimed "Come Back Africa," featuring Miriam Makeba, was made on location in Johannesburg by American filmmaker Lionel Rogosin. An indictment of apartheid, the South African government allowed Rogosin to make the film because he had tricked them into believing that he was making a musical. "The Gods Must Be Crazy" and "Tsotsi" were films made by and about South Africans that have become classics.
Today, South Africa boasts a growing number of film production facilities, and a rapidly increasing number of films are being shot in the country. It seems poised to become a major player in film production. South Africa's current filmmakers are the ones who appear on the brink of truly forging an identity for South African film. They cite heavy American influences. Director Michael Matthews, whose thrilling and thought-provoking western "Five Fingers for Marseilles" will make its New York premiere at this year's festival, reveals, "Growing up it was really American stuff I looked to—directors like Kubrick and Hitchcock." Ideally for Matthews, South African film will "focus on telling entertaining and compelling stories that have a unique angle. We want to find more of where entertainment meets African cinema. Have it feel unique and authentic but hit the beats so it's a bit more relatable for international audiences and still have something worth saying."