'Spring into Fitness' free event at Bronx Terminal Market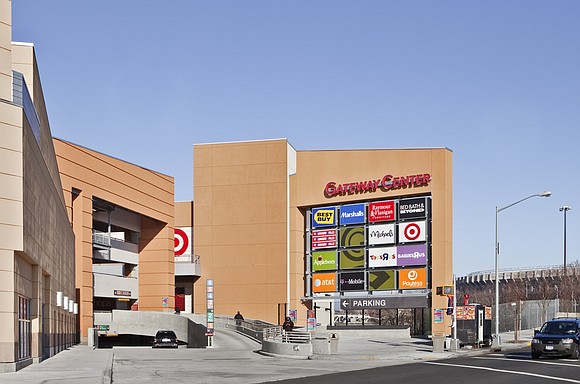 May is Wellness Month in the Bronx, and the Bronx Terminal Market is celebrating with the introduction of a new health and wellness experience, "Spring into Fitness." The series continues this Thursday, May 17, and concludes on Thursday, May 24, each beginning at 5 p.m. on parking Level 6 roof deck. Each week, a top Bronx fitness studio will offer an exclusive, free 30-minute interactive workout beginning at 6 p.m. All fitness levels are welcome to participate! Guests are invited to stay after to join local community organizations for our "Wellness Walkabout" highlighting key information for a healthy, happy lifestyle.
This week, combine the rhythm and footwork of Latin dance with the sensational Sweetwater Dance and Yoga, on May 17. Then McKay Strength will close out "Spring into Fitness" on May 24 with a special martial arts training session. Classes begin at 6 p.m. and feature Ngo Okafor, a celebrity trainer frequently published in Oprah.com and Elle.com, providing healthy eating and living tips.
After getting into shape, attend the "Wellness Walkabout" where highlights include MetroPlus providing free health screenings, blood pressure monitoring and information about health insurance. Bronx Children's Museum will lead an interactive nature collage activity. The Bronx's own Born Juice will provide samples of juice and the Bronx Salad. The Bronx Rox will raffle off T-shirts and tank tops.
Bronx Terminal is committed to the well-being of the local community, providing resources and programming to the greater Bronx area, and proudly serving as the one-stop shopping destination to all of your must-have stores, including Target, BJ's Wholesale Club, Best Buy, Burlington, Bed Bath & Beyond, Marshalls, Michaels and more! Follow Bronx Terminal Market on Facebook at Bronx Terminal Market, Instagram @bronxterminalmarketand twitter @shopbtm and visit BronxTerminalMarket.com for the most recent updates and events.
Bronx Terminal Market is located at 610 Exterior St., Bronx, N.Y., and is accessible by public transportation on the Bx13 bus service, the4,5,1 , and 3 trains from 149th Street and Grand Concourse, B and D trains at 161st Street, or Exit 4 and 5 off the Major Deegan Expressway.