URBAN AGENDA: Years after Discrimination Lawsuit, FDNY Still Synonymous with Racism and Nepotism
David R. Jones, Esq., President and CEO of the Community Service Society of New York | 5/17/2018, midnight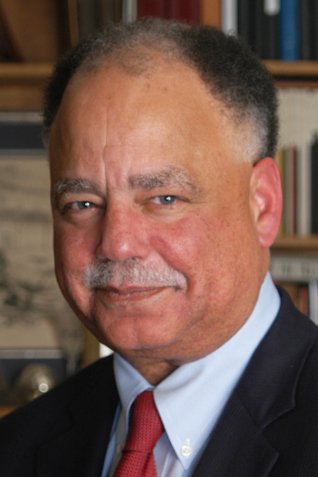 It's no secret that the New York City Fire Department's rank and file doesn't resemble the diverse communities they serve. And it's generally accepted that firefighters, who are overwhelming white, primarily live outside of the city and tend not to have a vested interest in the neighborhoods where they work. It is also a fundamental truth that for decades the FDNY has resisted efforts to desegregate its ranks through the recruiting and hiring of women and minorities.

FDNY's spiteful behavior was on full display during the recent outrageous treatment of Andre J. Laurant. Laurant is a black man whose FDNY application was denied because he forgot to disclose two minor sealed arrests; meanwhile favor was granted to Joseph Cassano, a former fire commissioner's son, who was hired as a FDNY firefighter despite a documented history of making racial slurs.
Their cases illustrate that the only way to achieve fairness in FDNY employment is by forceful intervention of the federal courts in the hiring process. On the other hand, Mayor Bill de Blasio has the power to end FDNY's bad behavior.
The cases of Laurant and Cassano highlight how city leaders, particularly Mayor de Blasio, have abrogated their responsibility to stop employment discrimination in the FDNY and repudiate the firehouse culture in which workday bigotry – against blacks, Latinos, women and gay people – is all too acceptable.
Laurant, who took the firefighter placement examination twice (most recently in 2012), had his application denied for failing to disclose two minor arrests. Both had been dismissed and sealed. Laurent appealed to the FDNY Personnel Review Board, which ruled he displayed "unsatisfactory character" for "omitting information" from his application.
Now consider Cassano, who resigned his FDNY job as an Emergency Medical Technician (EMT) in March 2013 after he tweeted a series of bigoted remarks about blacks and Jews. "I like jews as much as hitler (sic)," he tweeted, later calling people of color a derogatory term. His father, former FDNY Commissioner Salvatore Cassano, allowed him to resign rather than face dismissal. Obviously, daddy tossed aside department protocols to help his son.
Mayor de Blasio: "Nobody's Perfect"
The resignation allowed the younger Cassano to reapply two years later and to be rehired as an EMT. Then in December 2017, using a program that gives EMTs a "fast-track" to firefighter jobs, Cassano sidestepped court-ordered minority hiring rules to secure a position in the FDNY Fire Academy. It's a real punch in the gut that Cassano is a now a FDNY probationary firefighter thanks to a program that was intended to encourage black and Latino EMTs to join the fire service.



Mayor de Blasio was quoted by various media as saying, "nobody's perfect," suggesting that the bigoted Cassano deserved a second chance. What about Laurant? The mayor has been silent. Clearly, the mayor must know that his support of Cassano, instead of a full renunciation of the morally suspect circumstances of his hiring by the FDNY, sends the wrong message and has a corrosive effect on the FDNY's relations with minority communities.