Man sentenced for stabbing two children, killing 6-year-old boy, in Brooklyn elevator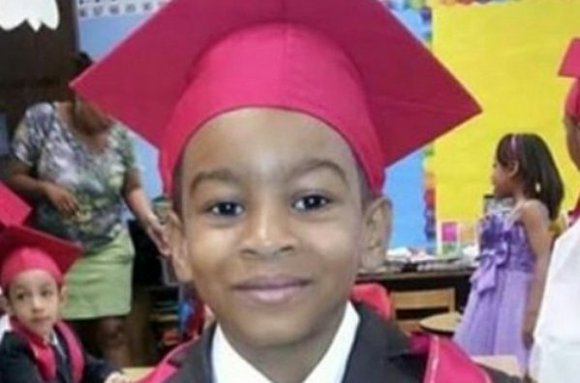 The man convicted in the heinous stabbing of two young children, killing one, is sentenced.
Daniel St. Hubert will spend the rest of his life prison as a judge sentenced him to 50 years to life in prison for stabbing to death 6-year-old Prince Joshua "PJ" Avitto and seriously injuring his friend Mikayla Capers in the elevator of a public housing complex in East New York, Brooklyn in 2014. Capers was stabbed 17 times.
"This defendant committed an unspeakable crime when he attacked two defenseless young children for no reason," Brooklyn District Attorney Gonzalez said in a statement. "I know that PJ's loved ones will never be consoled and that Mikayla, whose courageous testimony helped to obtain this conviction, will forever carry this tragedy with her. But I hope that they will find some solace by knowing that justice was done."
A community center in East New York was recently opened bearing Avitto's name that features a gym, job training, recreation and social services.