Cosmopolitan Review: May 24 - May 30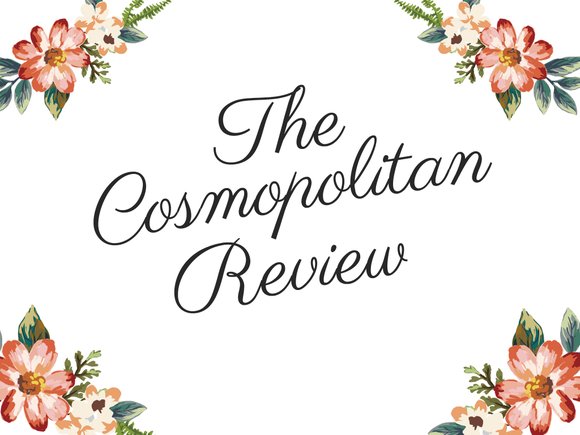 Along with the warmer weather comes the dreaded chore. You know the one I am speaking of—spring cleaning. Lifting the shades, you see all of the dust bunnies. Opening the windows to let the fresh air come in makes you realize it's definitely time to say goodbye to Old Man Winter and let the sunshine in.
I hadn't even transferred cold weather clothes for lighter weight when the unthinkable happened. The clothes rack in my closet came tumbling down from the wall. Now that really calls for a cleanup. My clothes piled up in a heap on the floor don't look as appealing as when they were hanging, which makes me think what disarray they were in while hanging on the rack. With no skills or time to reconstruct the closet, I quickly headed to the Container Store and bought a double hang portable rack. My weekend was then consumed with assembling the rack, fitting into my closet, and weeding through each item, discarding anything that hasn't been worn or likely to be worn anytime soon—not to mention the things that no longer fit. I am a regular at collecting clothes and giving them away. Although I support Goodwill stores because they provide jobs, I like the feeling of giving the clothes directly to those most in need. I used to leave them on the steps of my local church until I saw the bag, still full, placed with the trash (Quelle dommage! French for "Oh no you didn't!"). Now I strategically place the bag near the hospital or other institution where I know the clothes will be picked up and used. As I was struggling with one such load, a young man approached me and asked if he could help. I said, "Yes, the bags contain loads of good children's clothes. Know anyone who can use them?" He replied, "Yes, me. I got seven kids."
Speaking of kids, Mount Sinai has been very busy in hosting a gala here, a gala there, all to raise awareness and funds for the kids, and then some. Mount Sinai Children's Environmental Health Center celebrated its 10th anniversary Greening Our Children, with a benefit luncheon. Although the event was held in nearby Greenwich, Conn., more than 250 guests were in attendance, and the event raised more than $200,000 to continue the effort to improve the lives of children. The CEHC mission is to conduct innovative research around the world to identify chemical, physical, nutritional and social factors affecting children's health and future development. Accordingly, data collected from the CEHC is used to educate communities, advocate for public health policies and develop new strategies for prevention and treatment. The proceeds raised at the luncheon will help fund these research initiatives and projects. Among those in attendance was Anne Williams-Isom, chief executive officer for the Harlem Children's Zone.
Williams-Isom, over the years, has had a few innovative initiatives herself. Before joining the HCZ, she was employed at the New York City's Administration for Children's Services. Working her way up the ladder, she eventually became deputy commissioner of the Division of Community and Government Affairs. She was instrumental in developing the ACS Leadership Academy for Child Protection, a program to assist and educate ACS child protective managers in leading the staff, who are responsible for child abuse and neglect investigations. Williams-Isom works closely with the HCZ's Geoffrey Canada, who is well-known for developing a network of neighborhood-based programs aimed at improving child health, education and development. If that is not enough, you should have seen Williams-Isom lead the staff at the Armory Well and Woke health and fitness event.