Cuomo to combat shootings and violent crime with funding and outreach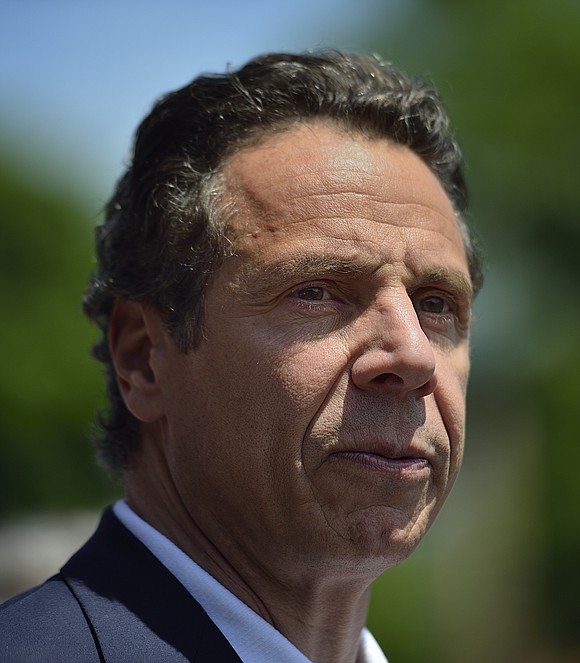 On May 16, a 41-year-old man was fatally shot in the head in the hallway of Baisley Houses in Queens. The shooting ended four years of peace at the housing project. One activist vowed to continue her efforts, along with her organization, to stop the violence affecting marginalized communities.
"As we stood with the family and friends of the young man slain in South Jamaica, Queens, last week, we stood in solidarity with the families of those who lost loved ones at Santa Fe High School in Texas because gun violence is a national public health crisis," said Erica Ford, CEO of LIFE Camp, Inc., in a statement. "Violence is a disease that has infected the hearts & souls of too many people and only together can we be human defibrillators pumping love & compassion back into this world! The righteous must lead this journey of transformation."
Now, New York State Gov. Andrew Cuomo is following suit.
This month, the governor announced more than $17.8 million in funding for the Gun Involved Violence Elimination Initiative and SNUG, a street outreach program. Seventeen counties and 20 law enforcement agencies are participating in the GIVE initiative and will share $13.3 million of the funding. The 11 sites participating in SNUG will share $4.5 million.
"This funding will help deliver resources that our local law enforcement agencies need to crack down on gun crime, continue to safeguard our communities and help protect men, women and children across this state," said New York State Sheriffs Association President Barry Virts in a statement. "Governor Cuomo's ongoing support of the GIVE and SNUG initiatives is proof positive that this administration will not back down until our neighborhoods are safe and free of gun-related crime."
According to Cuomo's office, the funding allows communities to build on the 2017 results that helped GIVE and SNUG reduce gun-related homicides by close to 23 percent.
Through funding to local law enforcement, the GIVE initiative provides equipment, overtime, personnel, crime analysts and prosecutors and training and technical assistance. Agencies participating in GIVE have to design a plan that incorporates street outreach, crime prevention through environmental design and hot-spots policing.

The SNUG program uses outreach workers who have ties to the community to respond to shootings and help prevent retaliations. The workers then engage with people linked to gun violence and help them connect to resources that could provide them with an education and/or jobs. The program can be found in places such as Buffalo, Mt. Vernon, Rochester, Syracuse, Poughkeepsie and the Bronx.
"GIVE and SNUG are long-term strategies to help improve public safety in areas of the state hardest hit by violent crime," said New York State Division of Criminal Justice Services Executive Deputy Commissioner Michael C. Green in a statement. "Yet we are already seeing successes as these evidence-based practices take root and are institutionalized by law enforcement."
According to state officials, there were 546 murders in New York State last year, which is a 13 percent decrease from the previous year and lowest number since reliable record keeping began in 1965. State officials also said that firearm homicides dropped from 368 in 2016 to 292 in 2017, a 20 percent decrease.
Ford said that she will engage in efforts of her own to stop gun violence.
"We will be a part of the change our country needs. We will change how we look at violence," emphasized Ford. "L.I.F.E. Camp, Inc. is an example and a tool of support to help people heal and bring an end to the senseless violence. We will continue enriching the minds of our youth and leaders to create a safe community."