DanceAfrica celebrates South Africa at BAM
Zita Allen | 5/24/2018, 5:05 p.m.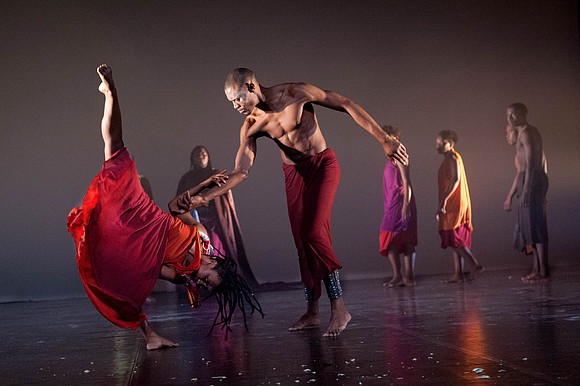 "A lot of people don't know that there is a huge contemporary dance movement on the African continent and a lot of it is postmodern," Salaam said. "A lot of that movement comes from the essence of taking traditional culture and rather than trying to imitate what you were raised in, it's about making a contemporary statement about the dynamism of African culture as we take our traditional language and turn it into something more modern. I feel DanceAfrica should reflect the many streams of consciousness in African dance."
Noting that although at the heart of it is a desire to show the "evolving African consciousness throughout the Diaspora," Salaam added, "My job is to bring these traditional and contemporary streams of African dance together and hopefully create a though-provoking program that is more than a Cirque de Soleil moment. After all, throughout the African Diaspora, our dance has been both a reflection of our socio-economic and political condition as it is and an indication of what it can be."
As DanceAfrica audiences know, this celebration embraces a strong sense of community both during the dance performances and at a slew of other events. This year those events include a Tribute to the Ancestors, Saturday, May 19, that kicks off at 10 a.m. at Weeksville Heritage Center. There is also the DanceAfrica Community Day at Restoration Plaza; the Memorial Day weekend DanceAfrica Bazaar, which hosts some 150 vendors selling crafts, food and fashion, as well as a number of dance workshops; and FilmAfrica, a BAMcinematek film series at BAM Rose Cinemas.
There is, literally, no other dance celebration quite like it. And, to top it all off, DanceAfrica also offers support to budding young dancer/choreographers. This year, choreographer, community activist, dancer, filmmaker and teaching artist Jade Charon from Milwaukee, Wis., will be feted at the May 26 performance as the third Chuck Davis Emerging Choreographer Fellow. Created to honor Baba Chuck Davis, this fellowship also offers dance practitioners a unique opportunity to travel to Africa and study with masters of African dance and enrich
their artistry.
DanceAfrica is an event not to be missed.