Houston and Golden State do what they have to do
Vincent Davis | 5/24/2018, 1:42 p.m.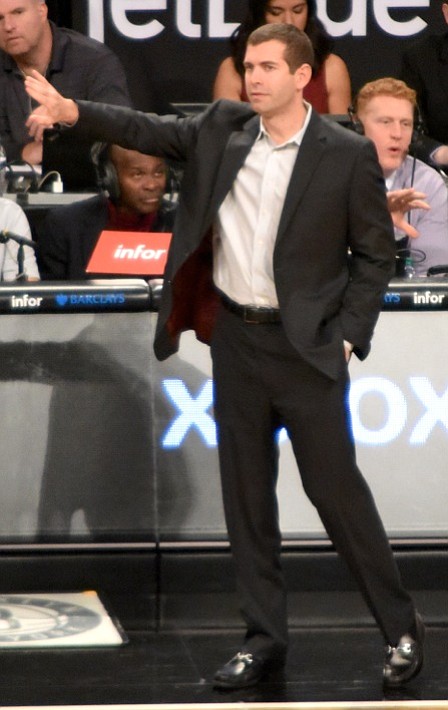 Like the Boston Celtics in Game 3 and Game 4 in Cleveland, the Golden State Warriors just didn't score last Wednesday night, Game 2 of the Western Conference Finals. They missed shots. They were cold. They were slow, outrun by the Houston Rockets on the floor, but they won Game 1, a game on the road. A key win versus the team with home court advantage.
Fast forward to Tuesday night. The Rockets were able to beat Golden State with a narrow, three-point win, ending the Warriors' 16-game home postseason win streak, after being blown out of the Warriors' gym by 41 points on Sunday, Game 3.
Both the Rockets, the 1-seed, and the Warriors, the 2, did what they had to do—win a game on the road, leaving the Western Conference Finals series tied 2-2. The series resumes in Houston tonight (Thursday), Game 5, returns to Golden State for Game 6 Saturday and then back to Houston Monday, Memorial Day, for Game 7, if necessary. It's now the best 2 out of 3.
Both teams were in Tuesday's game until the end, but the Rockets in the second and fourth quarters out-performed the Warriors on offense, enough to do them in: 34 to 18 in the second quarter, 25 to 12 in the fourth. It was subjective. Either the Warriors missed shots (their last five of the game), or it was an improved Houston defense out there on the floor.
"I'm sure we'll look at the film and kick ourselves," stated Warriors head coach Steve Kerr. "This is a great team we're playing. They won 65 games for a reason."
Houston got off to a slow start, only scoring 19 points in the first quarter before taking over the second quarter. James Harden hit for 30 and Chris Paul dropped in 27 for the win, a game that the Rockets needed.
Stephen Curry led the Warriors in scoring with 28 points. Kevin Durant added 27 and 12 rebounds. Curry got hot in the third quarter, but missed the chance to tie the game at the buzzer to send the game into overtime.
"Now we've got to fight and really understand that this is a true playoff-type experience," said Curry.
And he's right. This series will be the longest playoff series for both teams. At least six games. The Rockets and Warriors both ended their first round and semifinal round playoff series in five games against their opponents—Houston versus the Minnesota Timberwolves and the Utah Jazz, Golden State versus the San Antonio Spurs and the New Orleans Pelicans.