Jazz Notes: Vision Fest, Mickey Bass, children's jazz book
Ron Scott | 5/24/2018, 3:17 p.m.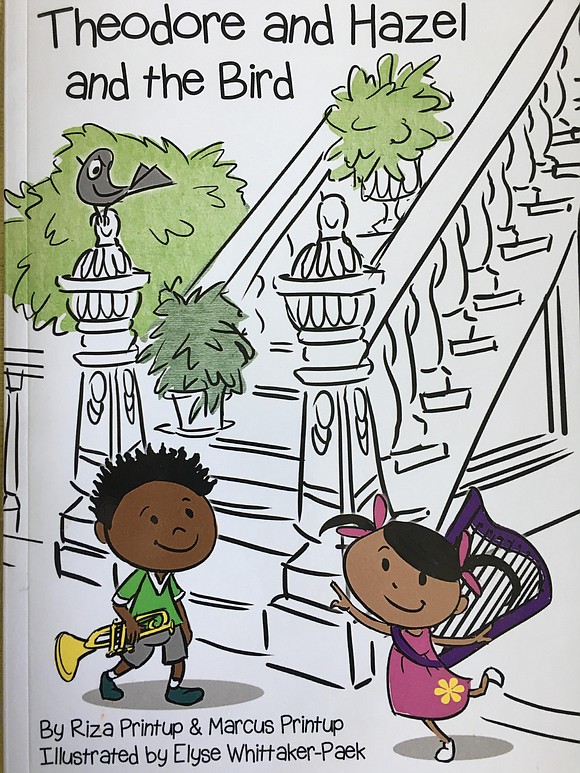 The Vision Festival is the only jazz festival in New York that features musicians, dancers and artists whose exploratory creativity extends far beyond the realm of possibility. For 23 years, the Vision Festival has been the mecca where enthusiasts gather to salute avant-garde's future, present and past. It acknowledges and celebrates the inextricable bond between radical art and socio-political engagement.
From May 23 to May 28, the 2018 Vision Festival will be held at Roulette Intermedium (known simply as Roulette) at 509 Atlantic Ave. in Downtown Brooklyn.
This year's lineup is rooted in powerful and forward-thinking artists of the 1960s, a time when freedom and open-mindedness were universally celebrated. It includes the very best artists who have come along since that time, while showcasing aspiring performers on the verge.
On May 23, the festival opened celebrating the pianist and composer Dave Burrell, who was presented with the Lifetime of Achievement Award. "I feel honored, respected and grateful," said Burrell. "These feelings are present when I reflect on the overwhelming career that I am having."
Burrell played in a variety of configurations during the evening that included leading the Harlem Renaissance ensemble, with alto saxophonist Darius Jones, trombonist Steve Swell, bassist Harrison Bankhead and drummer Andrew Cyrille, and later playing with his quintet featuring tenor saxophonists James Brandon Lewis and the legend Kidd Jordan, bassist William Parker and drummer Andrew Cyrille.
The pinnacle of his evening performances came with the Archie Shepp Quartet, which also featured bassist William Parker, drummer Hamid Drake and Shepp on tenor saxophone. For Burrell this performance was a reunion with his longtime friend and collaborator Shepp, having recorded at least 18 albums with him, including the critically acclaimed "Attica Blues" (Impulse!, 1972).
"We have had many reunions," said Burrell. "Ten years ago in Paris at the International Jazz club, Archie had gathered musicians that played with him from the 1960s for this concert. When I was first introduced to Archie, he wasn't using a piano. Since he studied drama at Goddard College and was a professor at SUNY Buffalo, he had an advantage on the Lower East Side of the rank and file. People were already interviewing him about the radical movement, politics and civil rights. To play and tour Europe with him was a step up for me in an attempt to become as complete a musician as possible in the 1960s."
Dancing is creative theater in motion for Diassi DaCosta Johnson, who will be joined by the bassist Shayna Dulberger.
On May 24, get ready for Women with an Axe to Grind, featuring the dancer Patricia Nicholson, flutist Nicole Mitchell, bassist Joelle Leandre and violist Melanie Dyer. At 10 p.m. the iconic saxophonist, composer and co-founder of the Art Ensemble of Chicago and the Association for the Advancement of Creative Musicians leads the trio Space with baritone saxophonist Thomas Buckner and multi-instrumentalist Scott Robinson.
May 25, the drummer for all seasons, Nasheet Waits, performs with a group to be reckoned. The pianist and composer Matthew Shipp and his Acoustic Ensemble performs "Inward Motion" at 10 p.m.