Jazz Notes: Vision Fest, Mickey Bass, children's jazz book
Ron Scott | 5/24/2018, 3:17 p.m.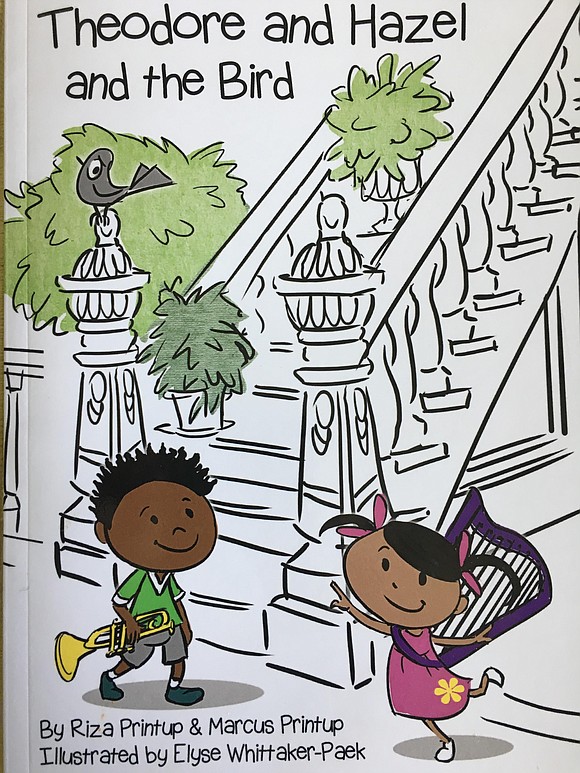 May 26, Dave Burrell is the special guest with the Visionary Youth Orchestra, directed by Jeff Lederer. Mutations for Justice features the vocalist Fay Victor. The poet Patricia Spears Jones swings with violinist Jason Kao Hwang at 9 p.m. At 10:30 p.m. it may be late, but the dynamite ensemble of AfroHORN Fellow is well worth the wait, with trumpeter Ahmed Abdullah, tubaist Bob Stewart, soprano saxophonist Sam Newsome, pianist Aruán Ortiz, bassist Rashaan Carter, percussionist Roman Diaz and percussionist and drummer Francisco Mora Catlett.
May 27, at 9:30 p.m., Craig Harris presents "Brown Butterfly," an intensely swinging tribute to Mohammed Ali. The trombonist, composer and arranger has just completed the CD that will be released soon. His ensemble roars.
The Vision Festival finale May 28 is a big deal, with the pianist, composer and instrument builder Cooper Moore playing solo. He was the Vision 2017 Lifetime Achievement awardee. Some of the instruments Moore has built are a diddley-bow, a three-string fretless banjo and a mouth bow. At 9:30 p.m. the saxophonist, poet, composer and arranger Oliver Lake and his Big Band performs, which is always a treat. The all-star band alone is enough to jump and shout about, and then the music is a rousing meandering road full of twists and joy with maybe a poem from Lake.
For a complete schedule and tickets, visit the website at https://www.artsforart.org/vf23lineup.html.
The bassist, composer, arranger and educator Mickey Bass doesn't play in his second home, New York City, very often and he plays even less in his Harlem community. But all of that will change May 27, when he hits the stage of Faison Firehouse Theater (6 Hancock Place, 126th Street near Eighth Avenue), from 4 p.m. to 8 p.m.
Bass, rooted in hard bop, will pay tribute to a Be-bop Retrospective with his sextet, New York Powerhouse Ensemble. His skilled sextet includes alto saxophonist Brent Birkhead, tenor saxophonist Tommy Morimoto, trumpeter John Eckert and special guest vibraphonist Steve Nelson.
He has played and recorded with Sonny Rollins, Bennie Green and Charles Mingus.
For more information and tickets, visit the website Evenbrite/e/be-bop retrospective-mickey-bass.com.
There isn't an abundance of television programs scheduled for children, and the chances of them learning anything about music on those programs are limited.
The educator and harpist Riza and the trumpeter and composer Marcus Printup have written their first children's book, "Theodore and Hazel and the Bird," illustrated by Elyse Whittaker-Paek (Rimarcable Publications).
Little Theodore and Hazel, with instruments in hand (trumpet and harp), were off to the park to play when suddenly they ran into a sad bird that needed help. "Don't worry," said the two children. "Helping friends is totally our cup of tea."
The Printup's have written a book that tells a lovely story full of sounds that encompass the concept of helping friends or those in need. They teach the concept of perseverance—keep looking and don't give up. The illustrations are great for little children. The words of sounds are super-large and fun for children to say and learn.
A companion CD (audio book narrated by Riza Printup and song) that children and parents can listen to over and over comes with the book. "The Bird's Song," written by Riza Printup, features trumpeter and vocalist Marcus Printup, flutist Ted Nash, bassist Yasushi Nakamura, drummer Jerome Jennings and Riza on harp. The song is warm and spirited with glee, the instruments intertwine like sunbeams on a summer's day. Nash's flute flows like a dance.
The names Marcus Printup and Ted Nash might be familiar because they are both longtime members of the Jazz at Lincoln Center Orchestra, as well as bandleaders in their own right.
Parents, this book is the book to get. Listen to the song, jazz, big sounds and words of inspiration that offer children positive notes to life. Visit the website rimarcablepublications.com.