Black women make history nationwide with runs for political office
Lauren Poteat (NNPA Newswire Contributor) | 5/29/2018, 1:31 p.m.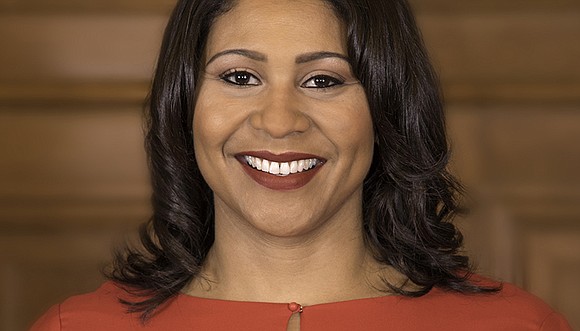 This year, an unprecedented number of Black women have made history running for political offices across the country.
According to blackwomeninpolitics.com, a comprehensive database that lists women of color running for political offices in 2018, currently, over 600 Black female candidates are running for offices nationwide.
In an election that is less than two weeks away, London Breed, the current president of San Francisco's Board of Supervisors, could become the city's first Black female mayor.
Raised by her grandmother in the poverty-stricken Plaza East Public Housing in the Western Addition of San Francisco, London Breed, who was endorsed by U.S. Senator Kamala Harris (D-Calif.), said that this current platform serves as an excellent opportunity to show the youth that anything is possible.
"Every time someone stands up for what they believe in and they are willing to work hard for something, it gives others permission to do the same," Breed said. "I never thought I could become mayor. Seeing my name on the ballot the other day when I voted was something I never imagined…I am proof that no dream is too big. There will be obstacles and setbacks, but each voice is powerful. We need more voices in politics from people who come from different experiences."
Breed continued: "I hope that young people, no matter where they come from, what they look like, or how much money they make, are inspired to rise up and make sure their voices are heard, because each and every one of us counts."
Focused on affordable housing, education, homelessness, transportation, public safety and a low unemployment rate—which is currently below three percent in San Francisco—Breed hopes to transform San Francisco into a the city that is inclusive and equitable for everyone.
"I want to create a San Francisco where no one is forced or allowed to sleep on the street," Breed said. "Where we help prevent people from falling into homelessness in the first place, by preserving affordable housing and helping tenants stay in their homes; where we expand our navigation center shelter system and build modular homes to house people, as quickly as possible, and where we make the tough investments in mental health and substance abuse treatment to get people the support they need."
Breed added that she would challenge leaders in the technology, financial and healthcare industries, and even the University of California at San Francisco, to do a better job of hiring and promoting women, members of the LGBTQ community and people of color.
"We need to build bridges for our students with employers, unions, and industries early on, help them secure internships, apprenticeships and mentorships, and ensure they have access to the classes they need to excel in their chosen field," Breed said.
On June 5, California will hold elections in their "top-two primary election system," for all candidates and party affiliations, where the two people with the highest votes, will then advance to the general election.
In addition to California, in the state of Alabama, a record number of Black women are running for Democratic offices in the deep-red state, following Republican Roy Moore's defeat.