Activists gather around the nation to restart Poor People's Campaign
SAEED SHABAZZ | 5/31/2018, 7:30 p.m.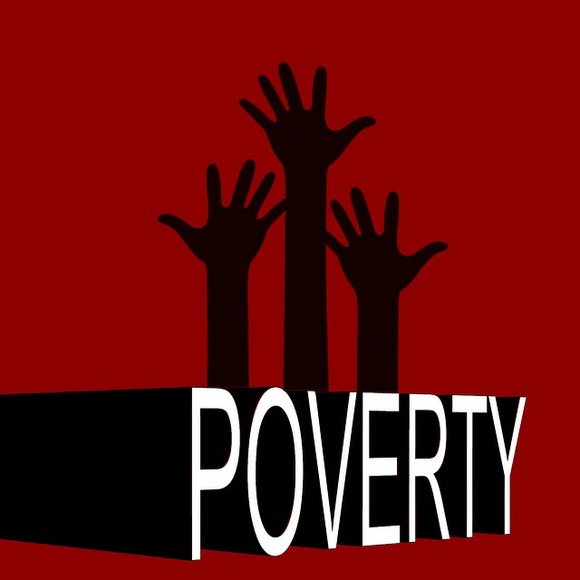 May 14, hundreds of activists across the United States gathered in their state capitals to begin the Poor People's Campaign 50 years after the Rev. Martin Luther King Jr. initiated his movement to fight poverty.
According to protest organizers, there will be 40 days of demonstrations to demand lawmakers deal with issues such as a massive overhaul of the nation's voting rights laws; an end to systemic racism and support for a "living wage"; government support of accessible housing, health care and public transportation; and relief from student debt, according to a press release received by the AmNews.
A tweet from the Rev. Dr. William Barber II, one of the main religious leaders leading the six-week campaign, stated, "Somebody's hurting our people and it's gone on far too long! We won't be silent anymore #PoorPeoplesCampaign."
Barber, Women's March Leader Linda Sarsour and many others were arrested in Washington, D.C., as were protesters in states such as Tennessee, Massachusetts, California, Missouri, North Carolina, New York, Kansas, Michigan, Ohio and Florida.
May 21, the second week of protests, activists gathered in Harrisburg, Pa. to submit to policy-makers a 12-point manifesto that stated in part, "(1) We are rooted in a moral analysis based on our deepest religious and constitutional values that demand justice for all. Moral revival is necessary to save the heart and soul of our democracy … (12) The campaign and all its participants and endorsers embrace nonviolence. Violent tactics or actions will not be tolerated."
"We are creating a new and unsettling force—truly and literally the unfinished work of Dr. MLK Jr.," Emmie DiCicco, a spokesperson for the Pennsylvania PPC told the AmNews.
Leslie Avila of the Movement of Immigrant Leaders in Pennsylvania explained to the AmNews, "We have created a 'moral fusion-direct action' movement with the understanding that our problems connect no matter of gender, race, etc." Avila said that each Monday they are hoping for more people to join the Poor People's Campaign.
The theme for the Poor People's Campaign May 21 was "Mass Incarceration in Pennsylvania." "As of January 2016, there were over 48,034 people incarcerated in Pennsylvania, with another 36,720 in jail," according to the U.S. Department of Justice, Bureau of Justice Statistics, Correctional Populations in the U.S. 2014. "Taken together, along with the 112,351 on parole and the 67 undocumented women and children detained at Berks Detention Center, that is 198,649 people. Over 81,000 children in Pennsylvania have a parent who is incarcerated,"
According to the Sentencing Project, of the people incarcerated by race, 23,783 are Black, 20,810 are white and 5,155 are Latino.
According to the 2010 census, 81.9 percent of the population was white, 11.3 percent was Black and 5.9 percent Latino.
April 11, the Washington, D.C.-based Institute for Policy Studies introduced their 120-page report on poverty and inequality, systemic racism, ecological devastation, the war economy and militarism. Called "The Souls of Poor Folk," and drawing on empirical data and interviews with grassroots leaders to make the case for reviving the 1968 campaign organized by MLK,
the report points out, for example, that 140 million Americans are poor or low-income.
Saurav Sarkar co-authored the IPS report. In a telephone interview with the AmNews, he said that the extent of poverty in the U.S. "surprised me." The Poor People's Campaign is tying the narrative around poverty that will free the poor from being blamed for their status, he said.
According to Sarkar, there are national fact sheets and fact sheets for each state. To quote the Rev. Barber: "You don't want to be loud and wrong." The statistics would allow activists to focus on what they need to pressure policy makers and corporations to eradicate poverty in America, Sarkar insists. "It's going to be a long road," he said.