Brenda Schofield, January 16, 1940-May 22, 2018—A life well lived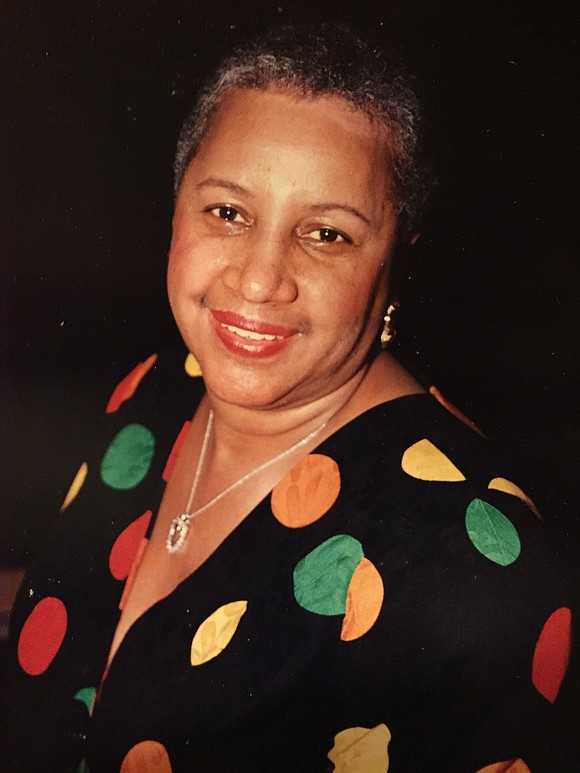 After a long and courageous battle with several health challenges, Brenda ascended May 22, 2018, in Hudson, Fla., near where she'd resided for a time with her brother and sister-in-law.
Left to celebrate her extraordinary life and legacy is Brenda's devoted family: her brother, William (Bill) Borden, sisters-in-law Cassandra Borden and Marie Wells, brother-in-law James Schofield, aunt Emmaline Johnson, nieces and nephews Brenda Borden-Oglesby, Bruce, Paula, Kevin, William III, Kai, Kimberly, Keron and Crystal Borden and Miguel Benjamin and cousins Barbara Richey and Horace Johnson Jr. Also left to cherish Brenda's love and legacy is her extended family of grand and great nieces and nephews, her Rancho LaPuerta sisters and many other friends—all of whom she considered family.
Services for Brenda Schofield
Visitation:
Sunday, June 3, 2018
1 p.m. to 6 p.m. Blue Room
 and
Monday, June 5, 2018
3 p.m. to 8 p.m., Blue Room
Unity Funeral Chapel
2352 Frederick Douglass Blvd.
(between 126th and 127th streets)
New York, N.Y.
 Funeral Mass
Tuesday, June 5, 2018
Viewing, 9:30 a.m. 
Funeral, 10:30 a.m.
St. Aloysius Roman Catholic Church
219 W. 132nd St.
(between Adam Clayton Powell and
Frederick Douglass boulevards)
New York, N.Y.
Condolences to the family can be sent to
Mr. and Mrs. William Borden and Family
4625 Gondolier Road
Springhill, FL 34609
In lieu of flowers, please make contributions in Brenda's name to
The Franciscan Handmaids of Mary
15 W. 124th Street
New York, NY 10027