Cosmopolitan Review: May 31 - May 6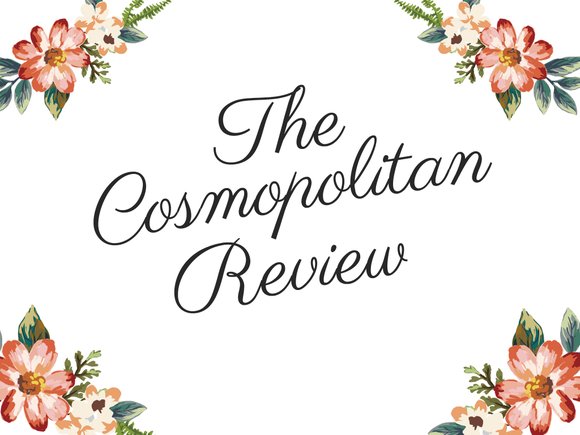 There's magic in the air, winter's disappeared, green grass everywhere—it's summer. Catchy as that sounds, I have to admit I did not make up the phrase. It's the chorus from one of the Temptations' hit songs, "It's Summer," from the album "Psychedelic Shake" (get back). I heard the song played on satellite radio, where radio DJ Jeff Foxx was rocking the box. DJs are legends, reminding us of indelible times in lives, evoking a smile, laughter or a tear. They spread the news, present a perspective and sum it up, like a cherry on top with a song.
In honor of the men and women who went to war and gave their lives for this country so that we may know freedom, this Memorial Day affected me more than most. Maybe it is because the first quarter of this year has caused me to expend an unusual amount of energy and emotion (which really isn't different from any other year come to think of it). But whatever the reason, my energy level was especially low, causing me to sit back and relax, and so I did. People across the United States are confronted with so many issues that seriously affect our mere existence that we can't remember what it is we're supposed to be grateful for.
The old adage, "You never miss the water 'til the well runs dry," comes to mind as I compare our life here in America to life in other countries around the world. While "relaxing," I read several articles in The New York Times about the reign of the dreaded Taliban and al-Qaida. What the war has done to the lives of people such as those from a tiny unknown province called Helmand, innocent women, children and men whose only desire is to live in peace, is unimaginable. Compared with our way of life, theirs is a nightmare. Hard to believe, we have the freedom to do something to proliferate Black Live Matter and #MeToo, and the list goes on. We have the freedom to fight the battles most meaningful to us, along with the freedom to decide the manner in which we chose to rebel. For others around the world, who must bear unconceivable atrocities, the only freedom they have is to do or die.
J. Kael Weston, a former State Department official, has authored a new book, "The Mirror Test: America at War in Iraq and Afghanistan." I will admit, the reading is a little too heavy for me but I can respect his sympathies, remembering on Memorial Day not only Americans but also Iraqis and Afghans who have died fighting on the side of the United States. An Afghan general named Mohiuddin Ghori is described by Weston as a "vital link" in the fight against the Taliban, asking nothing in return for his help but a wheelchair for his disabled son. He was killed in a helicopter crash while flying from Herat Province to Badghis Province in 2016. Paying tribute, Weston stated, "In the Rocky Mountains of Utah and Colorado, the region I come from and returned to after the wars, I have carved some foreign names into the trunks of towering Aspen trees. They are names we should know and not forget."