Debra Lee relinquishes her position as chair and CEO of BET Networks
5/31/2018, 1:26 p.m.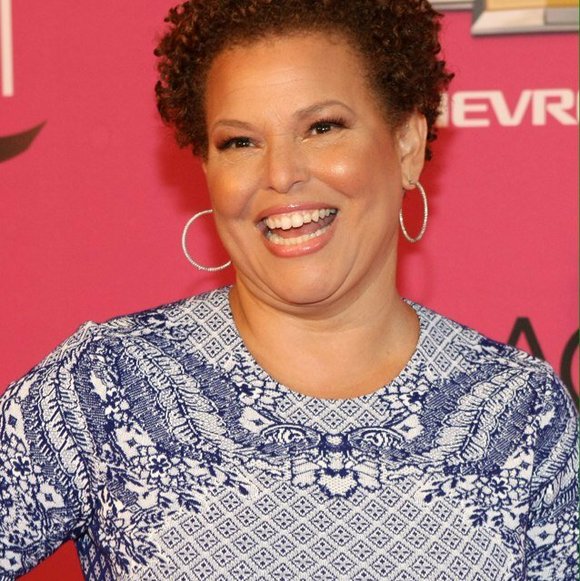 Now it's officially official at Black Entertainment Television, an end of an era, the closing of a chapter. Last year it was the exodus of Stephen Hill, president of Programming and EVP Head of Original Programming. Now the face and voice of the channel, Debra Lee, has relinquished her position as chair and CEO of BET Networks. Her departure was acknowledged Monday, May 28, but her role was altered at the top of the year as Lee's focus shifted to strengthening and forging relationships with their external stakeholders and communities, and Scott M. Mills, the new president of the network, undertook day-to-day task and strategy.
Although she exits the position at BET, Lee will remain as a figure of prominence in the media and various boards of various corporations. In her farewell statement Lee shared, "In 1986, I joined BET Networks to be its very first in-house counsel. As a young corporate attorney, I saw my role as the protector of the BET brand and its employees and today, more than 32 years later, I still see myself as the protector and defender of a brand that I have helped to grow as a top destination for audiences across the globe. I have called BET Networks home for over three decades, and this team is part of my extended family.
"In addition to the legacy I have built for BET Networks in the media landscape, I am also extremely proud of the legacy of values that I helped to instill at the network during my tenure. My belief that we can do well and do good has been a guiding principle and one that I hope you will continue after my departure. Together, we have built a world-class brand that connects with fans through the power of storytelling, and we have attracted and nurtured top talent across the globe.
"I feel a tremendous amount of gratitude to our parent company, Viacom, for their continued belief in the power of the BET brand and their unwavering support of my long and fulfilling career here. I would especially like to thank Bob Bakish for supporting me as I start the next chapter in this exciting journey.
"I could not be prouder of the enormous amount of talent and creativity at BET Networks today, and I will always be BET's No. 1 fan, rooting for each one of you as you continue to break barriers and share your authenticity with the world. I leave with pride, gratitude and joy for a life-changing professional and personal journey. Continue to do it 'for the culture' and much success to you all. You deserve it."
Bob Bakish, chief executive officer of Viacom, offered, "While we will all miss Debra tremendously, we respect her decision and understand her desire to leave at the very top of the game with a legacy of significant contributions that spans decades. I have seen firsthand how the network has grown under her direction, and I know that she will bring that same innovative thinking and strategic vision to her future pursuits. Debra has groomed an amazing group of senior executives, and I am confident that BET Networks will continue to flourish under their leadership."
Time will tell if it's a new beginning or a nail in the coffin. For now, the network is gearing up for its flagship production of the year with the 2018 BET Awards. The show will take place Sunday, June 24, in Los Angeles. Much more on that later.
For now, the tenure of Debra Lee should have a minute to digest on its own.
Over and out. Holla next week. Til then, enjoy the nightlife.